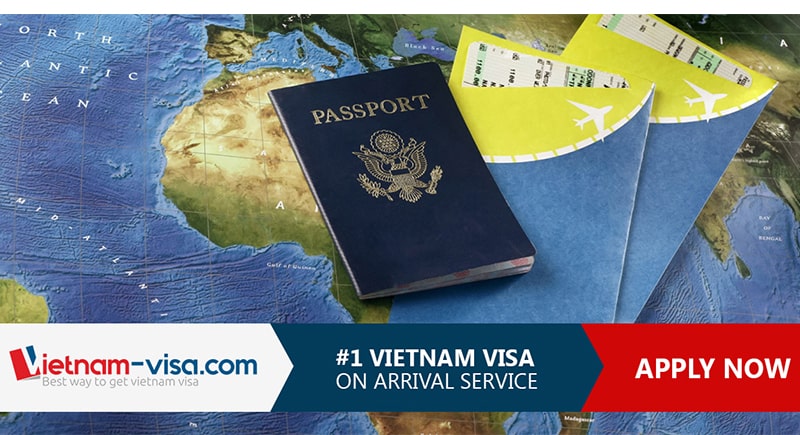 Those who are supported with Vietnam visa on arrival and want to get this kind of visa for their trip to Vietnam should notice that, to pick up full visa of this kind, they must ensure the following 3 requirements:
1. Travel to Vietnam by air
The very first requirement to get full visa on arrival is that you must ensure you are traveling to Vietnam by air, as with this kind of visa, you need to get visa stamped at Vietnam international airport. After that, you can leave (and re-enter) Vietnam by any means of transport.
2. Obtain Visa Approval Letter beforehand
Before entering Vietnam and obtaining visa on arrival, you will need to buy an approval letter. It allows you to enter the country without a full visa and confirms that you will get visa once you are at Vietnam international airport.
The letter is very important as the airlines won't let you board the flight if you can't proof that you are allowed to enter the destined country.
How to obtain the visa approval letter?
It is very simple in just 3 steps as follows:
Submit online Vietnam visa application form with some required information, including:
Contact information (name, email and phone number);
Visa information (visa type, visa duration, arrival airport and purpose of visit);
Applicant's information (full name, gender, date of birth, passport number and passport expiry date);
Pay for service fee via online portals with your credit cards or bank transfer
Get visa approval letter via email within just 1 or 2 working days
3. Make sure your passport is valid for at least 6 months since arrival date
As regulated, all travelers to Vietnam need to have their passport valid for at least 6 months since their arrival. You may still get the visa approval letter if your passport is valid for almost 6 months. However, if you are unlucky, your visa approval letter may be refused by the airlines or the Immigration Officer at Vietnam airport. So, a validity of 6 months of passport is highly recommended to be ensured.
Here are 3 requirements travelers to use visa on arrival to Vietnam.