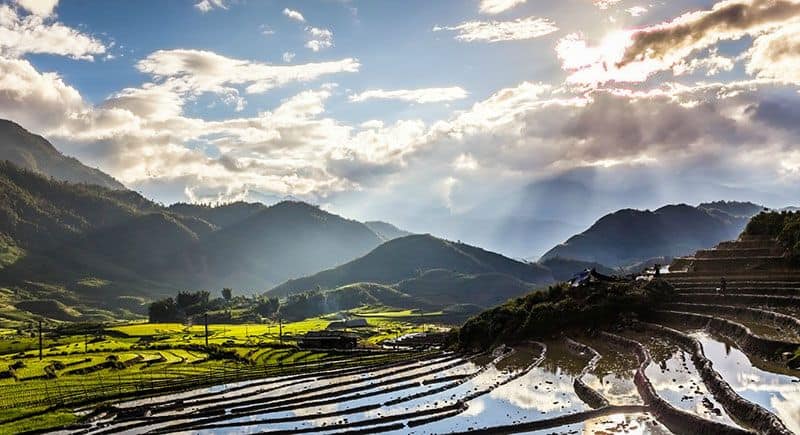 Phuong Nguyen

December 5, 2018
Vietnam has been popular for many foreigners recent years, especially citizens of Malaysia. Preparing before taking a trip to Vietnam is always important as it brings you a lot of benefits. Below are 5 things you should notice when traveling to this country.
If you have already had a passport, please check its expiration date whether it's still valid or at least valid for 6 months since the expiration of requested visa. If you still haven't had a passport, apply for it several months before your flight date.
Malaysian can be in Vietnam within 30 days so if you want to stay in the country more than that, it is required to get a Vietnam Visa. Or you are citizens of other countries who are not in the list of Vietnam Visa Exemption, it's compulsory for you to get a visa to Vietnam. 
Applying for a Vietnam visa on arrival has become a popular choice for foreign tourists around the world. It is convenient and simple to get the visa in this way, especially for those living far from the Vietnam Embassy.  You can apply online through visa websites vietnam-visa.com. After sending your application form on our website, wait for 1 or 2 days, and you will get the Visa Approval Letter issued by Vietnam Immigration Department via email. It will be stamped on your passport at Vietnam airport check-in counter, so make sure the entry and exit form, the approval letter, and 2 passport photos are there with you when arriving at the airport. Note that Vietnam visa on arrival is only acceptable to those traveling to Vietnam by air.
In case you wish to come to Vietnam by other ways (land, sea, etc.), please apply for visa at Vietnam Embassy:
Vietnam Embassy in Kuala Lumpur, Malaysia
Address: No.4, Persiaran Stonor 50450, Kuala Lumpur, MALAYSIA
Phone: +603-2148 4036
Fax: (603) 2148 3270
Exchanging currency
US Dollars and Vietnamese Dong are both needed currency for traveling around Vietnam. Dong is the currency of Vietnam which is used to pay for all of the things in this country. You can exchange Dong at any banks or withdraw it from any ATM in Vietnam. In addition, US dollars are commonly used in Vietnam. You can use US dollars for making payments at any prestigious places such as booking a tour from travel agencies and paying for hotels.
Before starting your trip, you should call your bank and credit card providers to announce them where you are going to stay because if they see foreign charges with no notice that you're overseas, they could freeze your cards. It is quite annoying if you're shopping or paying for something. Also, check the exchange rate so that you may know how much you're going to spend. Furthermore, you have to know that traveler's checks are not widely accepted and are exchanged at a less favorable rate than the one you'll find at an ATM, no matter where you are in the world. This is a small tip for you: if you have a choice between paying in Dong or Dollars, Dong usually works out cheaper.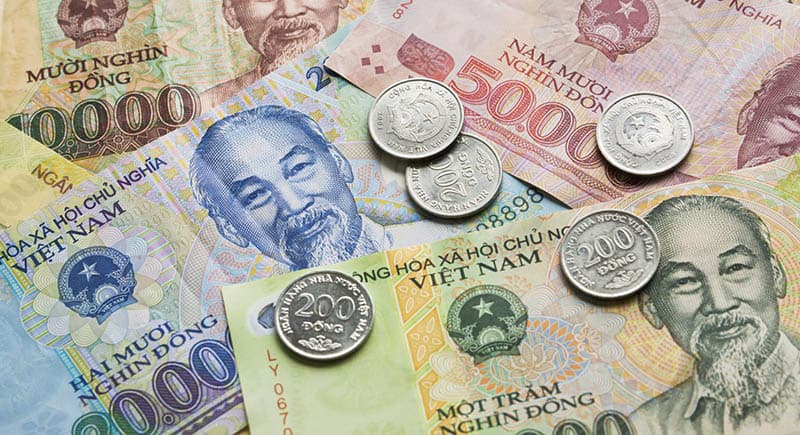 Buying health and travel insurance
Health and travel insurance is quite important for those who love traveling as it can ensure your trip in case something may happen. If you have already had it, please check your health insurance policy to see whether it includes international coverage. If not, consider buying a short-term policy that will cover you while you're abroad. Also, purchasing this kind of insurance is a reasonable way to protect your trip and your money. Policies and coverage vary from provider to provider; however, the basic idea is that they will refund your money if your trip has to be cancelled, postponed, or cut short for any number of reasons.
Checking the weather
The weather can be the reason affecting your trip. Vietnam is a nation which has a distinct climate in each zone. The seasons are also different according to the North, the Central, and the South of Vietnam. Checking the weather in the landscapes you wish to visit can help you pack the right clothes, and adjust your schedule to deal with the weather. But if you don't check the forecast and plan ahead, you will, perhaps, have a day you didn't expect. Therefore, remember to find out what the weather will be at your destinations, and come prepared.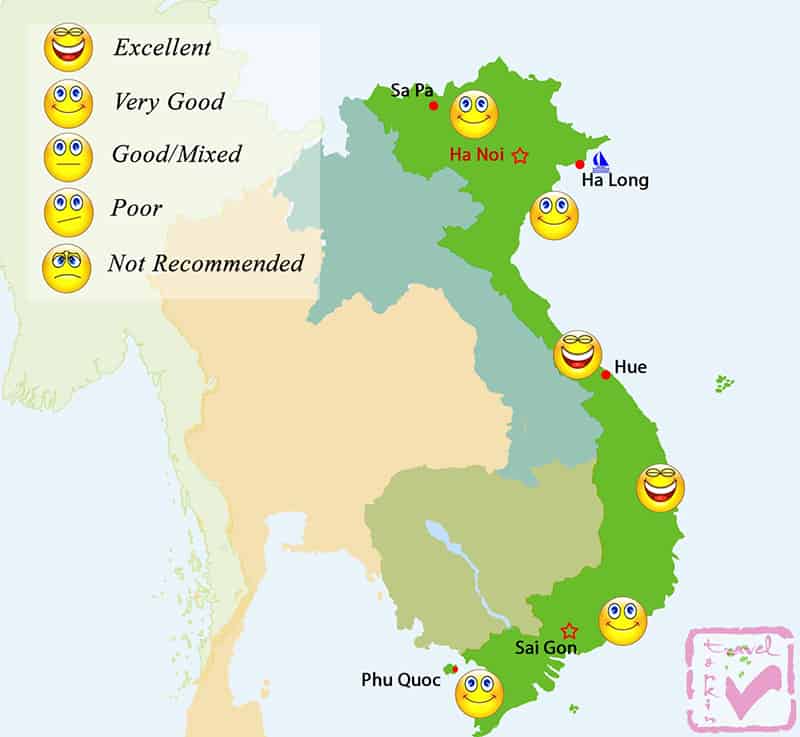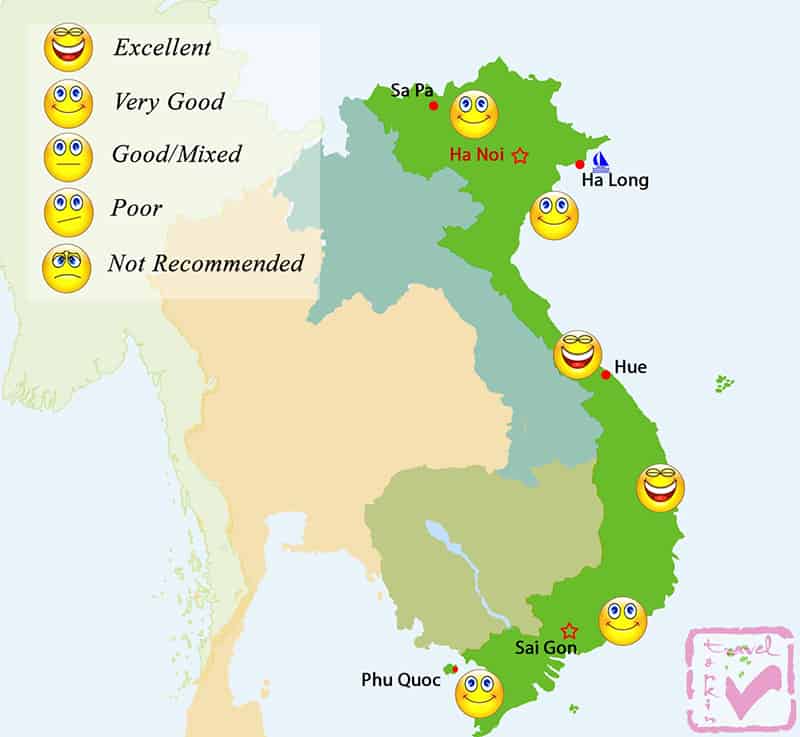 Learning about your destinations
It is necessary to understand the laws and culture of the places you will be visiting so that you don't have culture shock.  Moreover, you can plan your trip better as knowing what to do, where to go by searching for the highlights of the attractions, festivals held during the time you are there, events that you can participate in, and specialties there. You can look for destinations in Vietnam from different sources such as websites, guidebooks, and other media.
Being well-prepared is one of the keys making your trip smoother. These are 5 basic things that you should do before traveling to Vietnam. Proper preparation will make your holiday not only safe but also memorable.
For further support about Vietnam Visa & Vietnam tours, feel free to contact us through Hotline +84. 946.583.583 or email support@vietnam-visa.com.