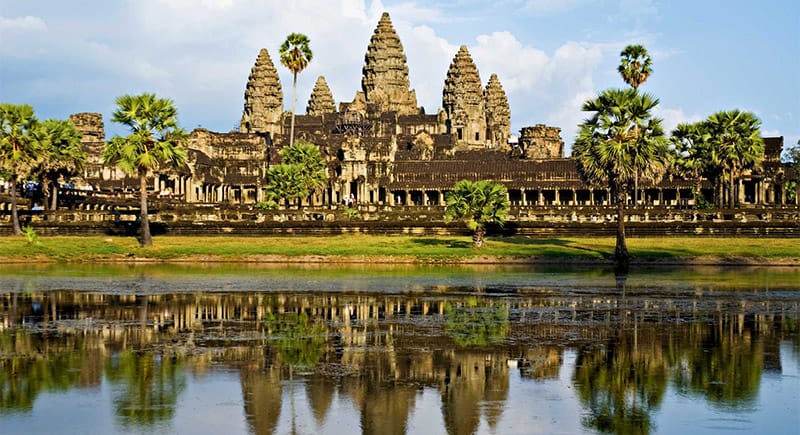 Hi guys,

My family (my wife, I and three kids) are going on a trip to Cambodia and Vietnam in this summer, and we need visas for both countries (no consulate or embassy in Slovenia).

As I Googled, there is no problem to get a visa for Cambodia, as you can do it online, but there is a problem for Vietnam. It's possible to get a Vietnamese visa on arrival, that is, if you arrive by plane. But our plan is to cross the Cambodia/Vietnam border on foot/bus/train, and we can't find any info on how to get a visa on border.

Does anyone have any info, anything would help! Thanks a ton!

Best,

Zarko
Dear Zarko,
As you found out, Vietnam visa on arrival is for those traveling to Vietnam by air only. As you are going to Vietnam via border crossing, you need to get a visa at a local Vietnam embassy. As you will have time in Cambodia, you are highly recommended to get Vietnam-visa at Vietnam Embassy in Cambodia.
Its contact details are:
Address: 436 Monivong Blvd., Khan Chamcarmon, Phnom Penh
Phone: (855) 23 726 273/ 726 274
Fax: (855) 23 362 314
Email: vnembassy03@yahoo.com vnembpnh@online.com.kh
Consulate General of Vietnam in Sihanouk Ville, Cambodia
Address: 310 Ekreach – Khan Mittapheap – Sihanouk City
Phone: (855) 3493 3669
Fax: (855) 3493 3669
Email: tlsqsiha@camintel.com
Consulate General of Vietnam in Batambang, Cambodia
Address: Road No.3, Batambang province, CAMBODIA
Phone: (855) 5395 2894
Fax: (855) 5395 2894
Email: lsqvnbat@camintel.com
You can contact either of such offices which is the most convenient for you.
Should you need any further information, please feel free to let us know.
Kind regards,
Vietnam-visa.com