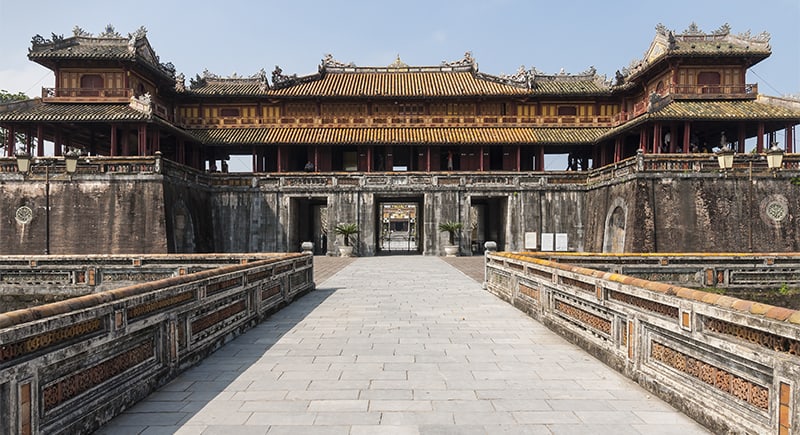 Anyone wants to join the Hue Festival 2016 with various cultural, sports and art activities? Prepare your trip right now as it is taking place from April 29 to May 4 in the imperial city of Hue in central Vietnam. Remember to check your Vietnam visa requirement to make sure everything goes smooth.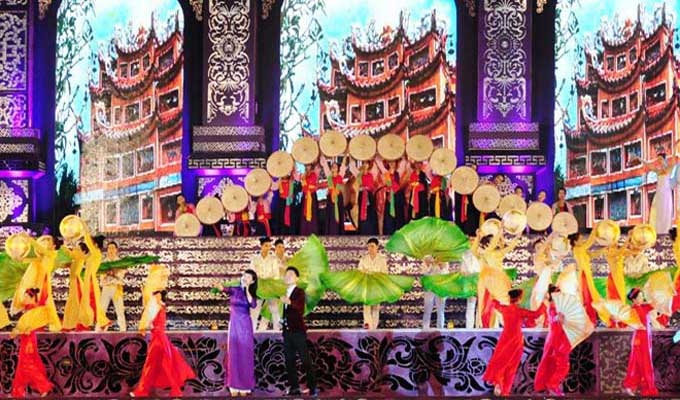 The festival will celebrate 710 years since the founding of Thuan Hoa – Phu Xuan (now Thua Thien-Hue Province). It will also highlight the central province's cultural heritage in the development and integration process. With an aim to uphold traditional values and showcase modernity, Hue Festival 2016 will focus on events in which both people and tourists can take part in and enjoy, according to Nguyen Dung, vice chairman of the provincial People's Committee.
"It's an opportunity to promote an image of Hue – the cultural, heritage and tourism city, the Festival city of Vietnam," said Dung.
The festival will gather artists from 20 countries with France playing as the main partner. Domestic arts companies and street arts troupes will also bring interesting performances to this festival such as the Cleopatra belly dance group from Hanoi, Giao Thoi band from HCM City and Vietnam Circus Federation.
Besides, the festival is also a combination of traditional culture, art and tourism activities with great attractions and high community orientation, which will contribute to promoting local socio-economic development, including: Royal Night, Orient Legends, beer carnival, international food festival, old car exhibition, ancient village festival in Phuoc Tich Village, traditional boat race on Huong River and kite festival.
The festival will include several exhibitions featuring cultural icons, traditional games, and specialties from many localities across Vietnam, thereby providing tourists with a better understanding of the Southeast Asian country.
It will be held in coincidence with the conference of Mayors from member countries of the Forum for East Asia-Latin America Co-operation.
Hue Festival is the first contemporary festival in Vietnam developed from the new concept of festival based on festival models from various cities in the world. As a typical cultural tourism event, which takes place every two years starting from 2000, it brings together excellent arts companies with unique performances from all over the world.
"After eight previous events, Hue Festival has gradually developed to a national scale with international orientation and contributed to building Hue tourism's reputation as well as promoting Vietnam culture to the world," said Dung.
This will be the first time the festival will be organized on the holiday occasion of Liberation Day (April 30) and May Day (May 1).
Besides attending the festival in the city, tourists can choose to enjoy sightseeing tours and eco-tours to discover local destinations such as Lang Co Beach, A Luoi mountainous region and Tam Giang Lagoon. Hue Festival 2014 received 200,000 tourists. In this first half of this year, there are 1.6 million tourists come to Thua Thien – Hue.