Michael Pollock
traveltoasiaandback.com
December 2016
Our handcrafted wooden boat, not much bigger than a canoe, struggled against the current as we made our way up the Lemro River in western Myanmar. The vessel was essentially a smaller version of a long-tail boat commonly seen on Bangkok's Chao Phraya River.  Powered by a tiny two-stroke engine, the boat was not built for speed and it took the better part of two hours to reach our first destination; a cluster of tiny villages in Chin State, home to a remarkable group of women known as the Tattooed Ladies.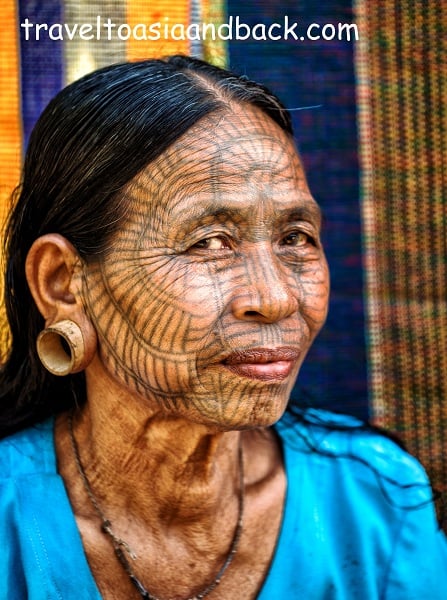 Sharing borders with Rakhine State and Bangladesh, Chin State in western Myanmar is a remote and largely undeveloped region. Covering an area of over 13,000 square miles (36,000 km²), it has the highest poverty rate of any state in the country. Many of its mountainside villages are essentially isolated due to a lack of infrastructure. Most of the state's 780,000 people are known as the Chin. They are one of Myanmar's "major ethnic groups". The Chin people are further subdivided into numerous tribes.
Visiting ethnic villages in neighboring Chin State is a popular activity with the few travelers that make the journey to Mrauk-U in Rakhine State. The highlight of the trip is meeting and interacting with the famous tattooed ladies. Generations ago the young girls of these villages had their faces covered in tattoos. Applied with plant thorns, intricate patterns were painfully applied using soot from burned tree bark mixed with leaves and water as ink.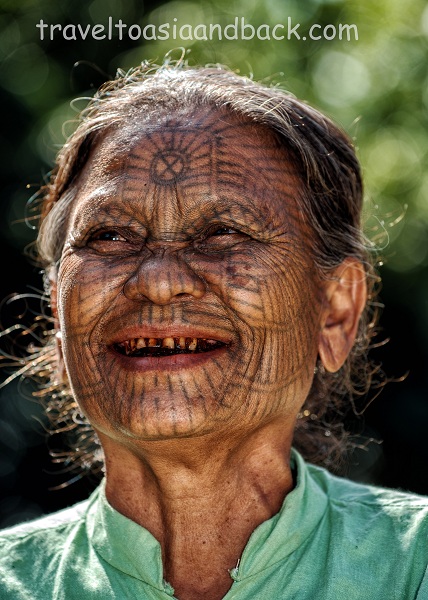 There are several possible explanations for this unusual custom. One theory is that the women were marked to make them unattractive and therefore less likely to be kidnapped by rival ethnic groups. Others think that the markings were done as a way to differentiate people from various clans or villages. As time passed the tradition became an accepted cultural norm and the tattoos were […]