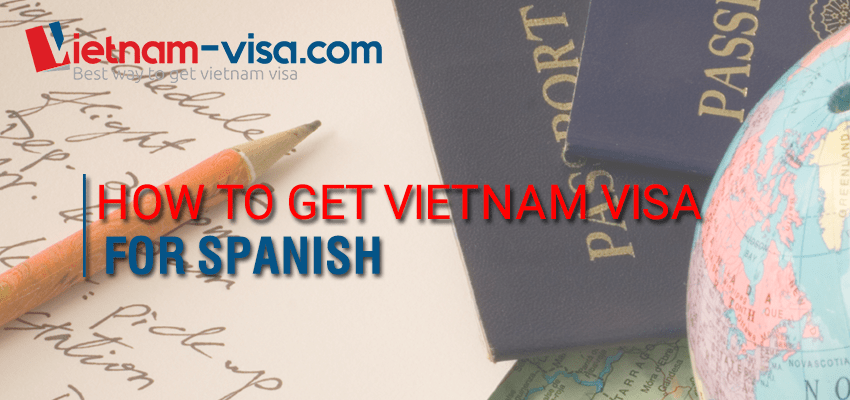 Phuong Nguyen

June 25, 2018
If you are searching for information on Vietnam visa for Spanish, this article will suit you right.
Visa-free and extended Vietnam visa exemption
All citizens of Spain are allowed to stay in Vietnam with 15-day visa-free if you are under the following conditions:
Your passport is valid for at least 6 months since the expiration of requested visa
Only return Vietnam after 30 days from the exit date of your latest stay in Vietnam with visa exemption.
NEW: The Vietnamese Government has approved its extended exemption of Vietnam visa for Spanish citizens who have planned to stay in Vietnam for no more than 15 days. It means the policy on the 15-day exemption of Vietnam visa for Spanish, which expires on June 30, 2017, shall be extended for another 1 year until June 30, 2018. The conditions remain unchanged.
Spanish can also stay in Phu Quoc of Vietnam up to 30 days without a visa if:
Phu Quoc must be your first and last destination in your trip to Vietnam
Your passport is valid for at least 6 months since the expiration of requested visa
You can find out more about the exemption conditions for Phu Quoc travellers HERE. 
Vietnam visa requirements and ways to obtain a Vietnam visa
Vietnam Visa is compulsory if you wish to be in Vietnam more than 15 days or travel to Vietnam on the dates falling within 30 days since exit date of your last stay in Vietnam with visa exemption.
Before applying for the visa, please check your passport first as your passport must be valid for at least 6 months since your arrival date and have at least 1 blank page for visa stamp.
There are 3 ways for Spanish to apply for Vietnam visa.
Applying for visa at Vietnam Embassy in Spain
This option may be a little bit more complicated as it requires you to contact the embassy for information about required documents, visa fee and processing time. It also requires you to send your original passport to the Embassy for visa stamp. Please contact Vietnam Embassy for detail instructions:
Vietnam Embassy in Madrid, Spain
Address: C/ Arturo Soria 201, 1-AyB 28043 – Madrid, SPAIN
Phone: (3491) 510 2867
Fax: (3491) 415 7067
Email: claudiomes@yahoo.com
In case you are not in Spain, you can come to the embassy or consulate of Vietnam in the country you are in which is convenient for you.
Applying for Vietnam visa on arrival
This option is for those who travel to Vietnam by air only. You can check out detailed Vietnam visa requirements for Spanish citizens or keep reading this post. 
In this way, the whole application process is made online. Moreover, you are clearly informed of visa fees and processing time. All the things you need to do are:
Access our website vietnam-visa.com
Fill out the online Vietnam Visa form with your exact information. 
Pay the service fee
Wait for 2 days and you will receive a visa approval letter and a Vietnam entry and exit form.
Print out the letter and the form
Prepare 2 passport photos
Get on the plane with all the things above and present them when arriving at Vietnam airport for Vietnam visa stamp at the check-in counter.
You will be asked to make a payment for stamping fee to get your visa stamped on original passport at Vietnam arrival airport.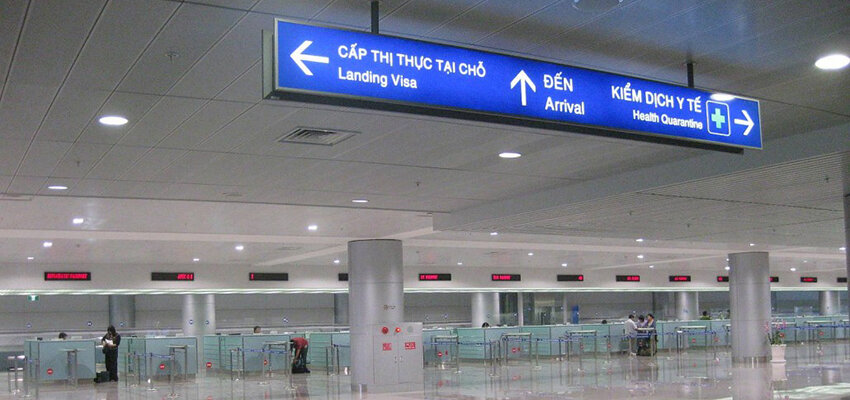 Applying for Vietnam E Visa
This option allows Spanish to enter Vietnam via air at any of Vietnam's international airports, via land at 13 international border gates, and via sea at 7 seaports across the country. However, e-visa is just for tourists with one single entry and valid for 30 days. You can also apply for e-visa on https://evisa.xuatnhapcanh.gov.vn/web/guest/trang-chu-ttdt  by:
Fill out the form and attach a photo of yourself as well as your passport page. 
Make a payment for non-refundable visa fee online. 
A digital code will be sent to you for checking the result after the processing time.
After 3 working days, if your application form is approved, Vietnam Immigration Department will issue your e-visa.
Once receiving the visa, print it out and present it when arriving at Vietnam airport.
Please check with your airline before booking a flight in case some certain airlines or even immigration staff at the airports may not have been aware and may refuse it.
Kinds of visa
Vietnam visas are divided according to the purpose of visit and numbers of entries.
– Common visa types classified for the purpose of visit:
This type of visa is used for leisure purposes and travelers and tends to be used by first-time travelers to Vietnam more than the others as its requirements are simple. Besides, Spanish can stay in Vietnam from 30 up to 90 days.
Theoretically, Spanish wishing to enter Vietnam to do business such as making sales, signing the contract and attending the conference will apply for this type of visa. In reality, all of the residents of Spain can get it to stay in Vietnam for a certain amount of time. However, business visas have been higher fees than tourist ones since 2015. In addition, it is required for you to have a warranty letter from the sponsor company in Vietnam.
– Common visa types classified for numbers of entries:
Single entry Visa: enter Vietnam one time
Multiple-entry Visa: enter and return the country in a certain amount of time.
Having knowledge of Vietnam Visa is quite important. It is helpful if you intend to come to Vietnam. Hope your plan to Vietnam more successful with our provided information.