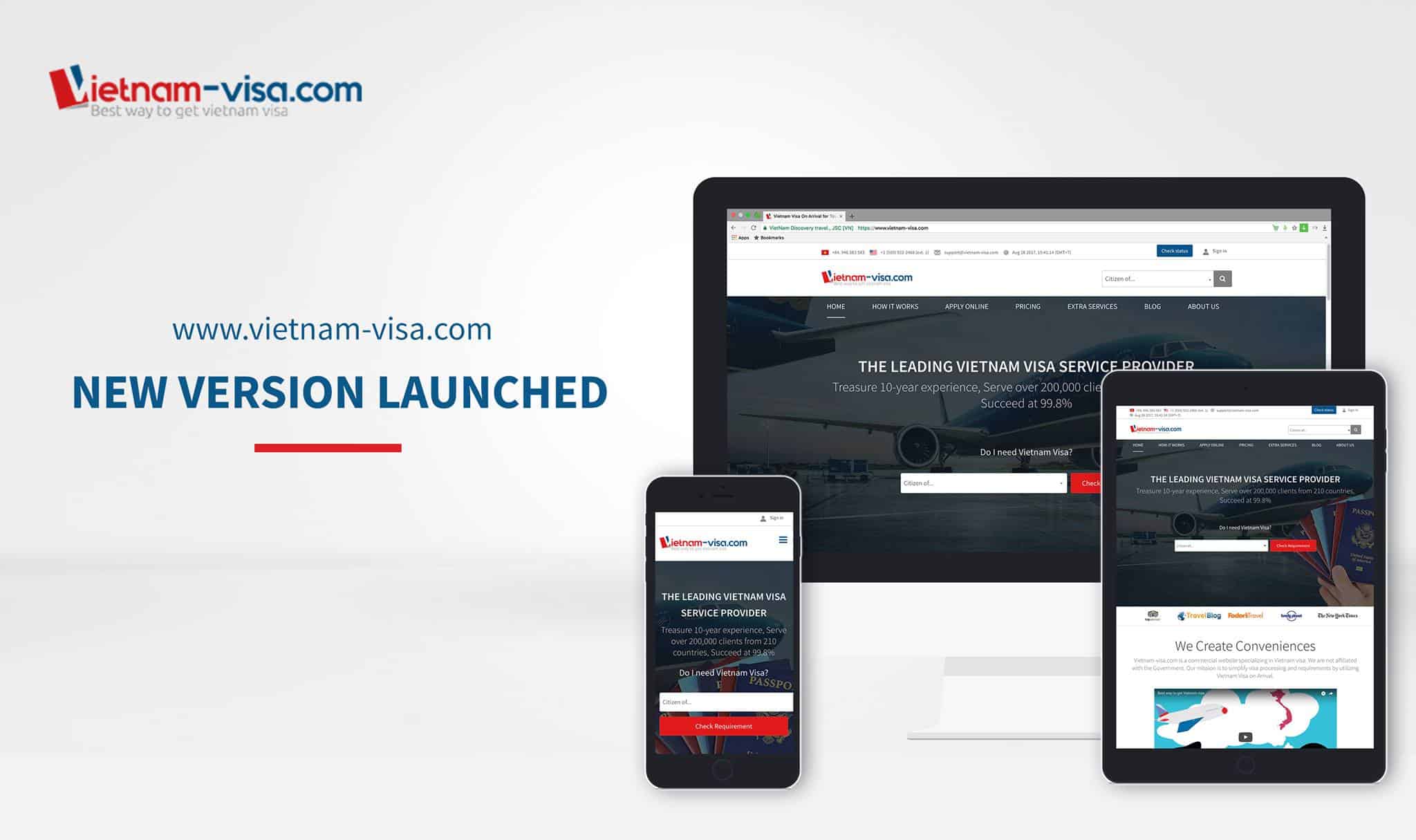 Phuong Nguyen

Aug 23, 2017
Vietnam-visa.com has been amongst a few leading centers of Vietnam Visa On Arrival for foreign tourists and businessmen. Our treasure 10-year experiences enabled us to deliver online Vietnam visa successfully to over 200,000 clients from 210 countries.
To keep creating the best conveniences for you, website Vietnam-visa.com has just been upgraded with dramatic changes! With this version, we believe we have been the 1st Vietnamese visa service provider website with the most eye-catchy designs and effective user interface, committing to bring you the best possible experiences!
We're thrilled to introduce you powerful and distinctive features of new website version below:
1. Vietnam-visa new version – Customize your need and focus
Understanding that every client is in a different case when applying for Vietnam visa, Vietnam-visa.com emphasizes the Vietnam visa requirements for each nationality right on the homepage center.
Through just 2 clicks when choosing your nationality on the homepage, you can have the full necessary information for Vietnam visa application, including how you can get Vietnam visa; which visa type suits you most; how much you should prepare as long as answers for most frequently asked questions related to you.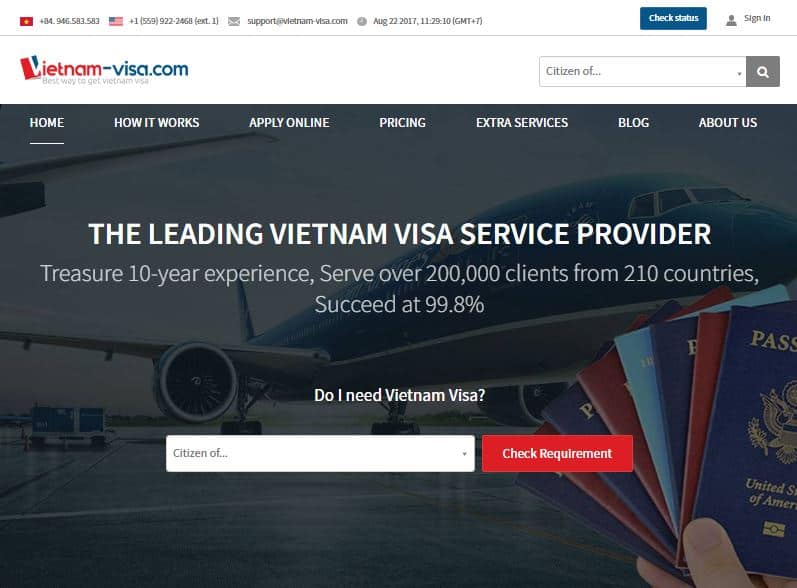 You can also check out the Vietnam visa requirements for your other international friends or relatives by accessing How to apply Vietnam Visa.
Following is the customized Pricing based on your nationality.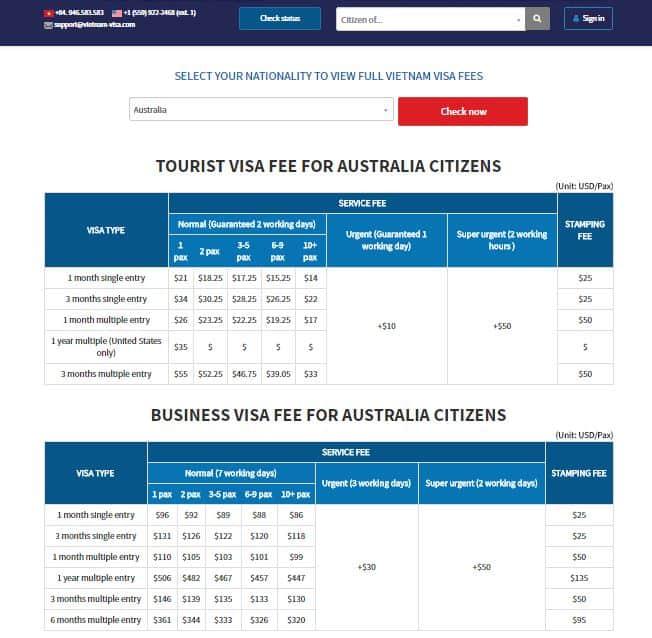 Upgraded booking system still follows the familiar 3-step-process and be added some minor changes that you may like: estimated visa approval letter delivery when you choose the visa processing time; reviewing your orders with estimated total costs (for even the big number of visa order). Moreover, booking process is more fast-loading, which cuts down your waiting time.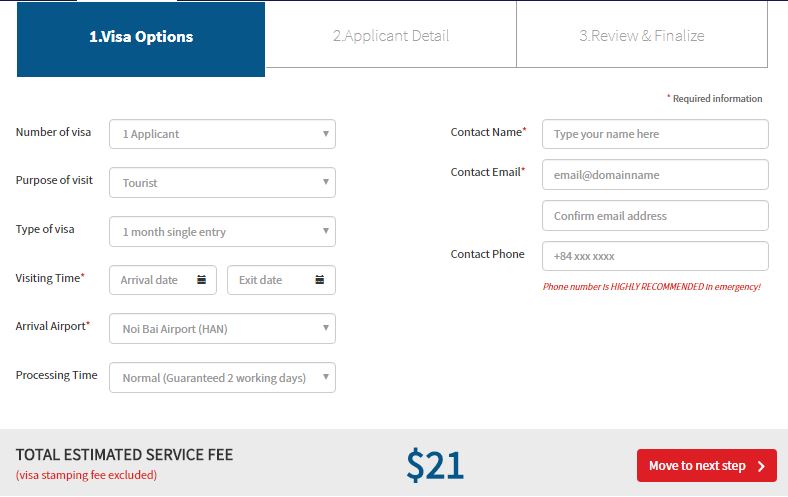 3. Friendly and simplified guide
Our 10 year expert experience sympathizes with information overload when foreigners hear about Vietnam visa on arrival for the first time travelling. Hence we embed a superb cute, short video to explain and compare 2 popular methods to get Vietnam visa.
Moreover, the content flow in each section is also engaging & logically-arranged, which benefits the reader's information digest. You can easily get to know Vietnam Visa On Arrival Legitimacy, Vietnam Embassy addresses & contact all over the world, convenient Questions & Answers, and download Vietnam Visa Application Form.
4. Clean, eye-catchy designs along with superbly responsive website
"Woah" must be the first impression of our old customers with this newly launched. The whole website is responsive, dynamic, engaging and distinctive aesthetic in blue & red color combination, as we always strive to bring users not only service but also the best possible experiences. Browsing content and sectors; you are able to count on even faster, more secure and fast-loading website.  
Also, we keep the branding blue and and red color in the new website, as we appreciate the values with old customers besides breathing a fresh air in our outlook.
Enjoy the freshly redesigned https://www.vietnam-visa.com/ which is yours now!
Don't forget to drop us your comment on this website version through: https://www.facebook.com/VietnamVisaService/