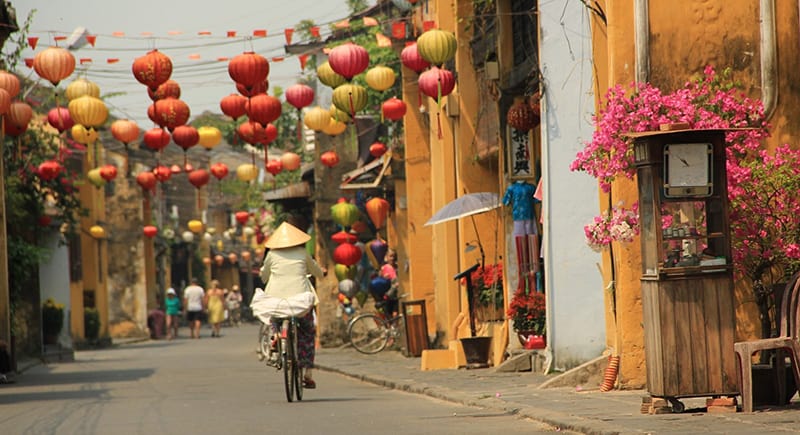 Phuong Nguyen

December 27, 2018
Amazing food, friendly people, wonderful beaches, peaceful towns and a lot of natural wonders. That's what draws the attention of thousands of international tourists to Vietnam. In this post, we would like to suggest some options if you plan to visit Vietnam in 2 weeks.
HO CHI MINH CITY 
This is the biggest and the most vibrant city in Vietnam, it is also known as "the city never sleeps". There are many sites that you should visit while spending time in this city such as Ben Thanh Market, the Reunification Palace, the City Hall and so on.
Street food is also a high-lighted feature here as thanks to the tropical weather and culture diversity, Ho Chi Minh City is truly a food paradise for anyone in the world. A wide range of delicacy at an affordable price including hot bowl of Pho, "banh xeo", "chuoi nep nuong", etc. are all waiting for you.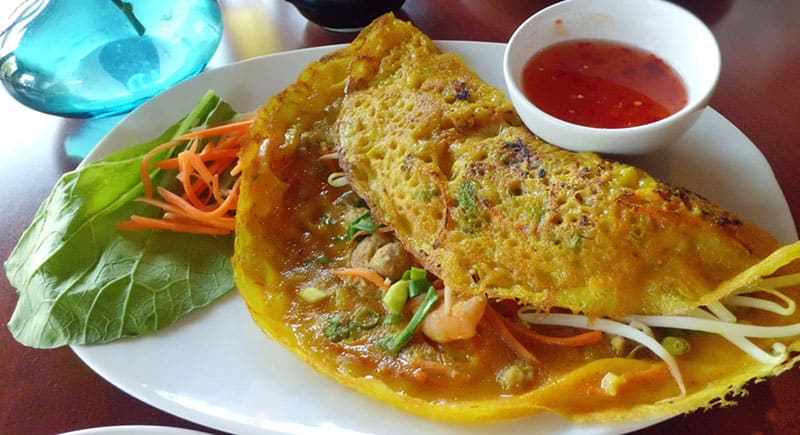 HOI AN
This ancient city is one of the UNESCO World Heritage Site and one of the most famous destinations in Vietnam whose beauty can be fully exposed at night when the all of the street corners are lightened up by lanterns.
Additionally, make sure you visit some of the temples in the city and the Japanese Bridge – which is the tourist's favorite check-in site. And don't forget to buy some silk as a souvenir for your friends and family. Hoi An's silk has widely loved for its high quality so it will be the best gift to bring home.
HUE
Hue is the old capital city of Vietnam whose main attraction is definitely the Imperial City – the enormous compound where the Emperor lived and ruled the country. A wander around the old Citadel can give you a better understanding of Vietnamese history.
You are also advised to sail along Huong River, the beautiful river flowing along this city, which has been an endless inspiration of thousands of writers.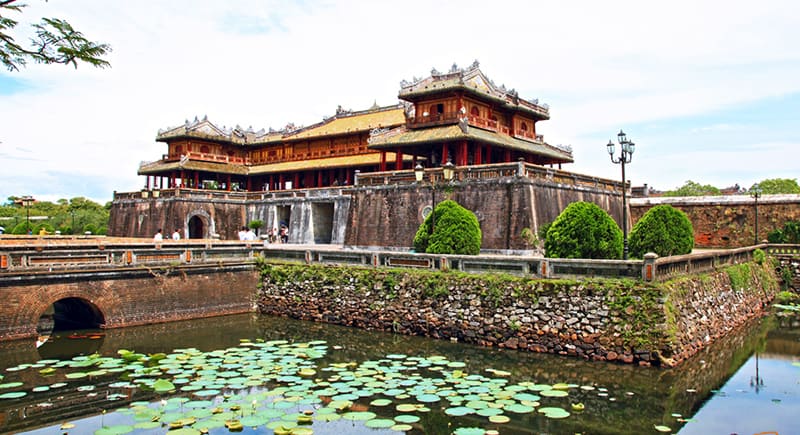 NINH BINH
Located in the North of Vietnam, just around 100 kilometres away from Hanoi, Ninh Binh has seen a remarkable increase in the number of tourists in recent years. There are some must-visit places such as Trang An, Bich Dong, and Bai Dinh Pagoda, of which the appearance of Ninh Binh in Kong: the skull island has brought Vietnamese images to the world, and making the province itself preferable in the eye of international tourists.
HANOI
The capital city probably holds many things to see, firstly, let's go to Ho Chi Minh Mausoleum – where the late President rest in peace. If you don't want to line up for hours, it's better to come early in the morning. There are some other places that you can visit for the rest of the day including Vietnam Military History Museum, the Temple of Literature, the Imperial Citadel of Thang Long, and so on.
German passport holders are not required to apply for Vietnam visa if you plan to stay no longer than 15 days. But if you wish to stay for a longer time or the intervals of the two visits is no longer than 30 days, Vietnam visa will be a must. In this case, especially, Vietnam Visa on Arrival is highly recommended as applicants will just need to stay at home instead of going to Vietnam Embassy in Berlin to do the application. The whole procedures of Vietnam visa on arrival are made online get visa approval letter in advance and then get full visa stamped at Vietnam arrival airport.  
Read more about the latest Vietnam visa policy
2 weeks are not a long time but it's hoped that German will have a wonderful trip here in Vietnam not to enjoy the natural landscapes, yummy food but also understand more of daily life here in Vietnam. Welcome on board!