ABOUT VIETNAM DISCOVERY TRAVEL
Vietnam-visa.com has been cooperating with Vietnamdiscovery.com to ensure you the most memorable trip to Vietnam. For those who are planning a tour to Vietnam and as well as Southeast Asian countries and wish to have a professional, www.Vietnamdiscovery.com is an ideal choice. Not only proposing special city discovery tours, Vietnamdiscovery.com also offers a wide range of tour packages throughout Vietnam and even from Vietnam to other Southeast Asian countries such as Laos, Cambodia and Myanmar.
In order to achieve more convenience for your holidays in Vietnam, Vietnamdiscovery.com also offers commodious befitting services. Please follow the brief introduction below for more details.
Our services
At your fingertips at Vietnamdiscovery.com, you may find: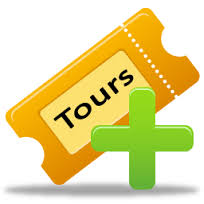 Being the main online portal for travel arrangement of Vietnam Discovery Travel., JSC, www.Vietnamdiscovery.com offers you a wide range of package tours of both short and long holidays & travel throughout Vietnam and other Southeast Asian countries at favorable price.

Whether you prefer sea activities, mountain activities, or pure rest and relaxation, find the short- or long-stay, the hotel service on Vietnam Discovery fits you. All of our selected hotels are fantastic from which to explore this magical country and make your stay in Vietnam more memorable.

In order to meet any demands of your transportation in Vietnam, Vietnamdiscovery.com offers you reliable Private Car service, Airport Pick-up, Train Ticket and Air Ticket with good quality, cheap price and flexible option for your most convenient package holidays in Vietnam.
Please contact our support center using the available channels below to get direct assistance from Vietnam Discovery Travel Team.
support@vietnamdiscovery.com

Response will be sent within 24 hours
24/7 Hotline: +84.989.383.767       

International phone charges will be applied
Office number: +84.473.005.333 (ext. 212 or 214)             

8.30am - 5.30pm (Monday to Friday) & 8.30am - 11.30am (Saturday) – GMT+7
Online chat                                           

Available during working hours Monday - Saturday
Our office: 23rd floor, Vinaconex 9 Tower, Pham Hung Street, Me Tri Ward, Tu Liem District, Hanoi, Vietnam

Available during working hours Monday - Saturday