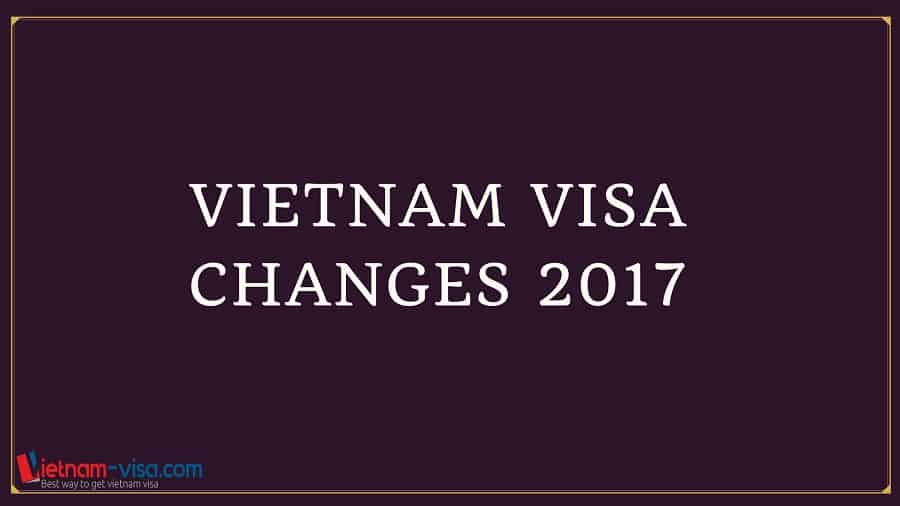 Hanh Pham

November 28, 2018
Applying for a visa is always a pain in the ass when you intend to travel abroad. Applying for a Vietnam visa for US citizens, too. In order to apply for a visa quickly and conveniently, it is important to keep up to date with the changes to your Vietnam visa policy, before applying.
Applying Vietnam visa for US citizens in the past
Previously, from September 2016, US citizens only had applied for a 1-year visa, but by the beginning of 2017, this policy changed. In addition to the ordinary types of visa such as other nations' ones, US citizens can also get a 1-year visa (multiple entries and a maximum staying period of 90 days),
Vietnam visa changes 2017 for US Citizens

According to the Government's Decree No. 07/2017/ND-CP dated January 25, 2017, stipulating the order and procedures for pilot issuance of e-visas for foreigners entering Vietnam, Vietnam officially tested the issuance of a visa for foreigners to Vietnam with a period of 1 month for the purpose of tourism, labor, commercial investment, and visit.
Accordingly, the foreigner only needs to fill out the information required by the Vietnam Immigration Department on the online form and then pay the visa fee according to regulations. The result is that the foreigner will be issued an electronic visa by the Immigration Department of Vietnam and the electronic visa code will be sent via email to the registrant so that the foreigner can complete entry procedures in Vietnam.
At 28 international border gates of Vietnam, including airfreight and some foreign land border gates, when making entry procedures, the tourists present the valid passport and electronic visa code for entry and exit inspection and entry permission, according to the law.
This is a major reform in administrative procedures as well as immigration procedures in order to simplify procedures to attract more and more foreigners to Vietnam for tourism in the coming years.
The ways to apply for Vietnam visa
Currently, US travelers have three ways to apply for a visa, including applying for a visa at the Vietnamese embassy in the US, applying for Vietnam e-visa and applying for a Vietnam Visa-on-arrival. The easiest way is to apply for a Vietnam Visa-on-arrival.
The process of applying for Vietnam Visa-on-arrival is very simple:
US visitors visit https://booking.vietnam-visa.com/step1.html and fill out the online application form.
Pay the service fee to the supplier and wait for about 2 days.
After 2 days, you will receive a Letter of Approval.
Visitors print this letter and bring along with your passport, air ticket and baggage onto the flight to Vietnam.
At the Vietnam airport where the tourists arrive, visitors present the Approval Letter, the valid passport to get a visa directly there, and then pay the stamping fee for immigrant staff as prescribed.
1. Documents need to prepare for Vietnam visa at Vietnam airport.
Passport must be not torn or blurred and valid for at least 06 months;
You must have a letter of entry issued by Vietnam Immigration Department. It allows you to enter and get a visa at an international airport in Vietnam. This is granted by the Immigration Department and issued by an individual or organization.
Note: If the tourist is the subject to visa exemption, it does not require the entry document.
2. The procedures for picking up visa at an international airport of Vietnam?
Present the passport;
Present the entry document (printed copy on paper)
At the airport, fill in the form which is instructed by the Immigration Officer.
Pay the visa fee at the airport according to regulations: 25$ for 01-month visa and 50$ for 03-month visa (Vietnam dong is also accepted).
Here is some information about applying for a visa for US travelers. Full information can be found here: Vietnam Visa Guide for US Citizens. Wish you apply successfully and smoothly!