According to the latest Vietnam entry regulations, Vietnam applies NO QUARANTINE and NO COVID TEST for entrants, no matter whether they are Vietnamese citizens, or foreigners, entering Vietnam for tourism or business.
Here comes the detailed requirements and application process.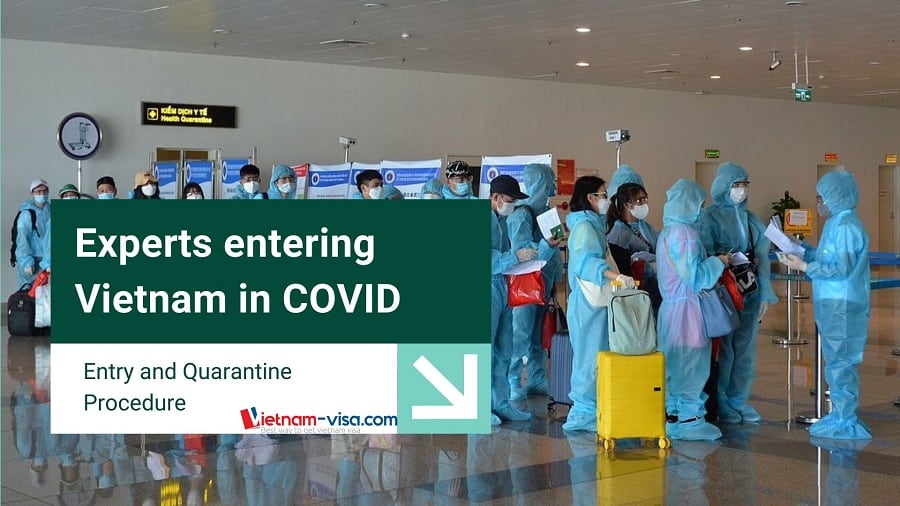 Latest Vietnam quarantine rules applicable to Vietnam entrants
All the regulations on Vietnam quarantine upon arrival provided for under the Official Dispatch No. 10688/BYT-MT dated December 16, 2021 have been removed. Vietnam applies NO QUARANTINE for entrants, but those persons must meet the following entry requirements to enter Vietnam.
Vietnam Entry Requirements
In order to enter Vietnam now, the foreigners must have the following items:
Note: The Covid insurance, Covid-19 vaccination certificate, and Covid test certificate are no longer required.
You'll then need to follow the following procedures to enter Vietnam.
Post-Covid Vietnam entry procedure
Here is the process that you need to comply with to enter Vietnam now:
👉Step 1: Prepare your documents
You will need to prepare all the things above to ensure a smooth entry into Vietnam.
👉Step 2: Depart for Vietnam
Take all your luggage and the above-mentioned items to board the flight to Vietnam.
👉Step 3: Complete entry procedure at Vietnam airport
Upon arrival at Vietnam airport, you'll head to the Passport Control (Immigration) counter, show the required papers to have entry stamp on your passport.
You are then free to take your baggage and discover our Vietnam.
In case you wish to complete the entry procedure quickly and have a private pre-arranged car to take you to your destination, use our Vietnam Airport Arrival Services.
Should you need any information about getting into Vietnam these days, feel free to let us know via +84.946.583.583 (WhatsApp, Viber, Zalo available), or leave us your message here.
Consult me on Vietnam Entry in COVID!
Consult me on Vietnam Entry in COVID!
Please complete form!
Email invalid

Thank you so much for contacting us!
Thank you for contacting us. Our consultant will get back to you within 04 working hours. Wish you all the best!