Vietnam Visa Exemption List stated by Vietnamese Government
Almost foreigners to Vietnam need a valid visa. But almost is not all. Nationals holding popular passport of many countries which have signed bilateral or unilateral visa exemption agreement with Vietnam do not need to have a valid visa to stay in Vietnam for a certain period of time.
Following are Vietnam visa exemption policy:
The citizens below are benefiting from unconditional Vietnam visa exemption. It means that they only need to have their passport valid for at least 6 months following their arrival date to enter Vietnam without visa and stay there for their granted visa-free duration.
1. A 90-day tourist visa exemption is granted to: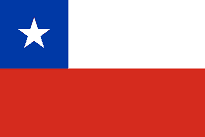 Citizens of Chile

2. A 60-day visa exemption is granted to:
APEC Business Travel Card Holders
3. A 30-day visa exemption is granted to:
Citizens of Laos
Citizens of Cambodia
Citizens of Thailand
Citizens of Malaysia
Citizens of Singapore
Citizens of Indonesia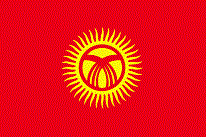 Citizens of Kyrgyzstan
4. A 21-day visa exemption is granted to:
Citizens of Philippines
5. A 14-day visa exemption is granted to:
Citizens of Brunei
Citizens of Myanmar
And following comes the list of citizens who benefit from unilateral Vietnam visa waiver conditionally. It means that to get visa exemption, their stay in Vietnam must meet the following conditions:
Their stay duration should be no longer than the granted duration;
Their passport should be valid for at least 06 months following their arrival date; AND
THEIR ARRIVAL DATE DOES NOT FALL WITHIN 30 DAYS FOLLOWING EXIT DATE OF THEIR LAST STAY IN VIETNAM WITH VISA EXEMPTION.
6. A 15-day visa exemption is granted to:
Citizens of Japan
Citizens of South Korea
Citizens of Sweden
Citizens of Denmark
Citizens of Finland
Citizens of Norway
Citizens of Russia
7. A 15-day visa exemption until June 30th, 2021 is granted to:
Citizens of United Kingdom
Citizens of France
Citizens of Germany
Citizens of Spain
Citizens of Italy
8. A 15-day visa exemption from July 1st, 2015 to June 30th, 2020 is granted to:
Citizens of Belarus
9. SPECIAL Vietnam visa exemption policy for those to Phu Quoc island
Those directly traveling to Phu Quoc Island are exempted from Vietnam visa for up to 30 days there. In case they wish to stay there for over 30 days or wish to travel to other localities, they will get the visa issued right on the spot by the Immigration Department.
► For full details and conditions for Vietnam visa exemption to Phu Quoc, see https://www.vietnam-visa.com/conditions-to-get-vietnam-visa-exemption-to-visit-phu-quoc-island/.
For those who wish to stay in Vietnam longer than the exemption duration, they can check these 3 options:
Contact the most convenient Vietnam Embassy (traditional way to obtain a visa to Vietnam); OR
Apply online via a Vietnam visa center for a visa approval letter to get visa stamped at the arrival airport in Vietnam (applicable for air travelers to Vietnam only). For more information about how visa on arrival works, please click here.
Apply for Vietnam e-visa (citizens of 46 countries only).
To identify which one is best for you, refer to this post: 3 current ways to get valid visa for Vietnam.