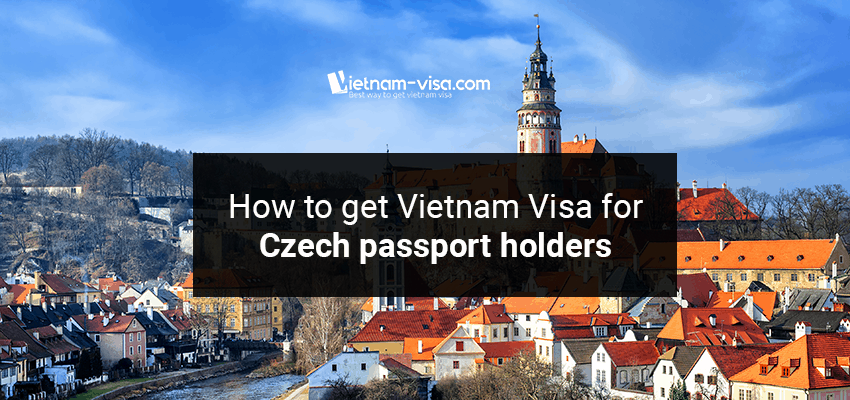 Phuong Nguyen

Dec 18, 2017
Vietnam has been a popular country, which many foreigners prefer spending their time in. If you, the citizens of Czech Republic, are planning to travel to Vietnam, it is essential to obtain a Vietnam. Therefore, this article will provide you 3 legitimate ways to get Vietnam visa.
As applying for Vietnam visa at Vietnam Embassy, you are asked to have:
1 passport-sized photo
Visa fee
1 Vietnam visa application form
Your passport which has at least 6-month validity and 1 blank page.
Make sure all the things above are with you when you are at the Embassy as you have to submit them. Within 4 or 5 days checking your form and your information, they will issue Vietnam visa for you. After that, you will get your passport back with stamped visa on it by post.
For further information, contact Vietnam Embassy in the Czech Republic:
Address: Plzenská 214, Praha 5, 150 00 – CZECH REPUBLIC
Phone: (420) 257 211 5
Fax: (420) 257 211 7
Email: dsqvietnamcz@yahoo.com
Vietnam Visa On Arrival with Vietnam-visa.com
Czechs visiting Vietnam for tourism or business purposes can apply for Vietnam visa on arrival. Obtaining Vietnam visa by this way is easier and faster as all the steps can be done online. You just need to:
Fill your correct information on the application form. You can download the form, fill in it, and send it to the email of our company.
Pay service fee online. The fee changes for each type of visa, so please check it on our website.
After 5 minutes, we will send a confirmation of your application to your email.
A Visa Approval Letter will be sent to your email after 2 days (normal service) or 1 day (urgent service).
Print the letter and the application form.
Prepare 2 passport-sized photos
Exchange some US dollar for visa fee when having visa stamped at Vietnam airport
Please note that Visa on arrival is for those who only travel by air. To have Vietnam visa, you need to present the form, the letter, the photos, and pay visa fee at check-in counter when arriving Vietnam airport. For all kinds of fee & deguide details and further information, you can visit: https://www.vietnam-visa.com/guide/czech/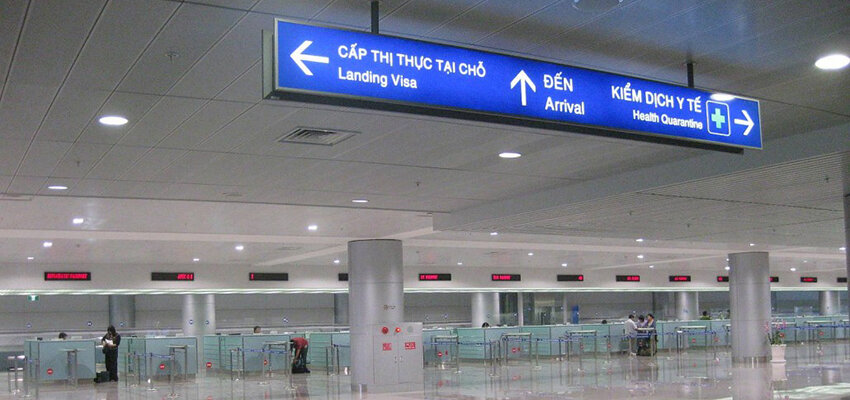 E-visa is issued for only one-single entry with vacation purpose. With this kind of visa, you are able to stay in Vietnam 30 days. You will directly apply for this kind of visa to Vietnam Immigration Department at https://evisa.xuatnhapcanh.gov.vn/web/guest/trang-chu-ttdt. Then, you need to:
Complete the form with required information and documents (your passport-sized photo and your passport page).
Pay US$25 for visa fee. Note: Vietnam Immigration Department won't give this fee back to you if your form is disapproved.
When finishing the steps above, you will receive a digital code which is used for checking the result after the processing time.
Vietnam Immigration Department will check your information and issue Vietnam visa for you. Within 3 days, you will receive your e-visa via email. Please print it out as you need it to enter Vietnam.
It is highly recommended to check with your airline before booking a flight in case that airline or the immigration staffs at Vietnam airports could not have been aware and refuse it.
It is important for Czech Republic passport holders to obtain Vietnam visa before coming to Vietnam. Thus, you should consider these 3 methods and choose the one that is suitable for you. We hope your trip in Vietnam is one of the most memorable experiences in your life.
For dedicated support about visa to Vietnam, feel free to contact us through Hotline +84. 946.583.583 or email support@vietnam-visa.com.