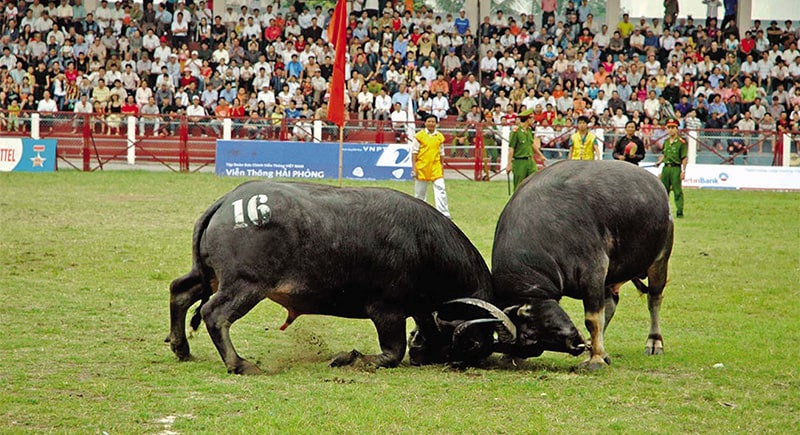 For anyone who stays in Hanoi during this weekend (February 22 and 23) will have a chance to enjoy a very unique festival of Vietnam – the Buffalo Fighting Festival. The festival will be co-organized by the Countryside Today newspapers and the Phuc Tho district People's Committee in the central stadium of Phuc Tho district, Hanoi.
As announced by the organizing board, there will be as many as 32 strong fighting buffaloes from Hai Phong, Vinh Phuc and Nghe An to compete in the qualifying and final rounds.
Being held for the very first time, the festival is expected to preserve and promote the traditional features of the nation, thus helping this popular animal to become a tourism product, as well as encouraging the movement of raising high quality buffalo in the community.
This event is also a part of series activities to promoting the unique cultural feature of Eastern Hanoi area, including souvenirs kiosks, aquaculture products, specialties, and handicraft products. The festival is expected to be held annually.