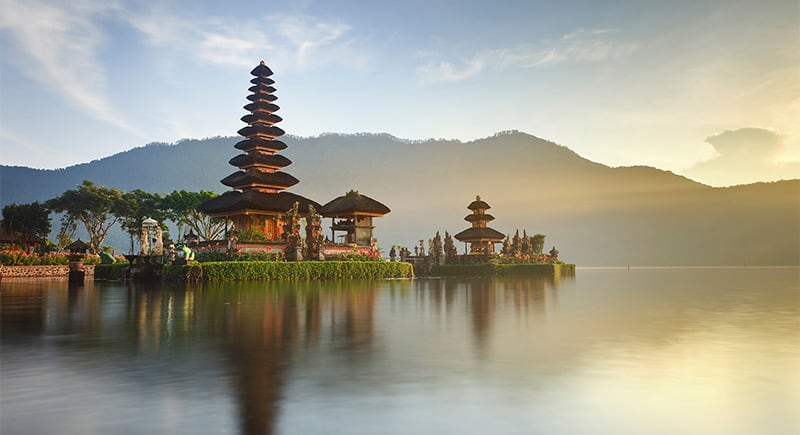 A special favor by Vietnamese Government allows Indonesian citizens to enter Vietnam without an entry visa if their stay is within 30 days.
For over 30-day staying in Vietnam, like anywhere else, people in Indonesia may apply for visa to Vietnam either through Vietnamese Embassy in Jakarta or apply for a visa on arrival through an online visa service.
Get Vietnam Visa in Indonesia: 2 ways
Get Vietnam Visa directly at the Embassy:
Issuing unit: Vietnamese Embassy in Indonesia
Processing time: 3 to 5 working days
Processing fee: 50 – 85 USD/person
Additional fee: Postal cost
With Passport requirement
How to get it? You reach this Embassy in person and follow the required procedures.
Get Vietnam Visa on Arrival via visa service:
Issuing unit: Vietnam Immigration Department
Processing time: 2 to 3 working days
Processing fee: 21.25 – 40 USD/person (stamping fee NOT included)
Without Passport requirement
How to get it? You go online at https://www.vietnam-visa.com, fill in the secure form, and just wait until 2-3 days until you receive your Visa Approval Letter, and take this + your passport + 2 photos to Vietnam to get your visa at airport. This seems to be the cheapest and easiest way to get a visa to Vietnam from Indonesia.
Location of Vietnam Embassy in Jakarta, Indonesia
Address: No.25 JL. Teuku Umar, Menteng, Jakarta-Pusat, INDONESIA
Phone: (6221) 310 0358
Fax: (6221) 314 9615
Email: embvnam@uninet.net.id
Note: From several travelers' experience, it might take up to 2-3 days for those who apply for a visa in Jakarta and a cost of $120 for the same visa. So, we suggest tourists select Visa on Arrival in stead.