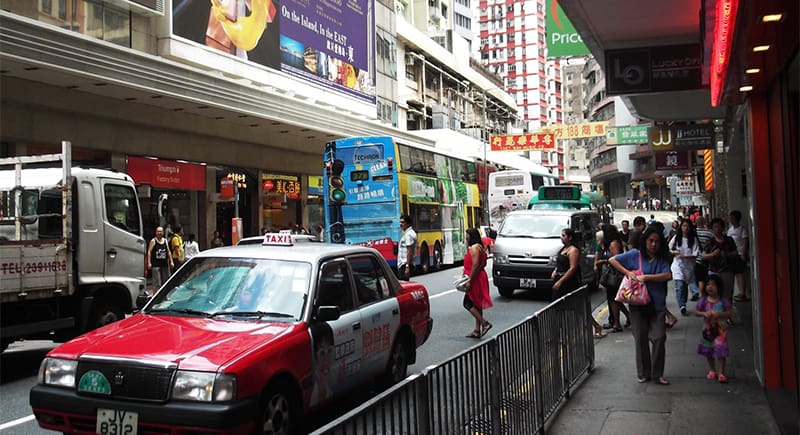 Phuong Nguyen

January 8, 2019
Option 1: Vietnam Visa on Arrival
It is considered by visitors in Hong Kong if they should  apply Vietnam visa through Vietnam consulate in Hongkong or not as Vietnam tourist visa is required for all Hong Kong passport holders when visiting Vietnam on holiday trip . In fact, there are two ways of getting Vietnam visa for Hong Kong travelers: applying at Vietnam embassy/ consulate in Hongkong or getting Vietnam visa on arrival!
The most favorable and less time-consuming option to obtain a valid tourist Vietnam visa for Hong Kong citizens is applying a Vietnam Visa on Arrival which has been preferred by a lot of travelers around the world for its convenience, simplicity, fast processing and time saving. To get Vietnam visa on arrival which is often especially preferred by those who live far away from Vietnam Embassies and do not wish to send their passports away via post, they may access to apply with a remarkable lower cost and save much of their time. For this kind of visa, The Vietnam Immigration Department will issue in 1 or 2 working days with no original passport sendoff required.
►  Full process of getting this kind of visa is available here: https://www.vietnam-visa.com/how-vietnam-visa-on-arrival-works/.
To process for visa on arrival, first of all, you need to visit the booking page at https://booking.vietnam-visa.com/step1.html and then fill in the secure Vietnam visa application form. After that, you will receive an email for approval letter within 2 working days (normal service) or 1 working day (urgent service) after your service fee is paid. Your next step is to take this letter, attach Vietnamese visa application form, your passport, 02 photos and some dollars as stamping fee to get on your flight, you will get your Vietnam visa stamped at the arrival airport in Vietnam.
Option 2: Vietnam Visa via Embassy/Consulate
Another option is to apply through Vietnam Consulate in Hong Kong if you plan to travel to Vietnam by land or sea. You can apply in person at the Vietnamese consulate. The address  is at 15/F, Great Smart Tower, 230 Wan Chai Road, Wan Chai (telephone 2591 4510, open Monday-Friday except public holidays, 9 a.m.-12.30 p.m., 2.00 p.m. – 5.00 p.m.). You can download and complete the application form, then prepare a 4cm x 6cm photo. For a three-month visa you need proof of return air tickets, as well as (for new Chinese mainland passports only) an extra photograph. The visa will have a validity of three months from the date of issue.
You can get a one month single entry visa which costs HK$640 for HK passports with standard service, which takes a couple of working days. An express service is available but at higher cost. Applying by this way is more expensive than using the visa on arrival process and you need to pay in cash when applying.
Applying visa to Vietnam have been much simpler by choosing either of the two options mentioned above. Please bear in mind that these two options are quite different in terms of application procedure and applicable applicants.For visa on arrival, the Vietnam Immigration Department will issue a visa approval letter with your name on it stating that you are allowed to enter Vietnam on a specified date. After that, you will have the visa stamped onto your passport at the arrival airport. If you apply for visa at Vietnam embassies, the visa stamp will be on your passport when they send it back to you .Choosing one between the two way may lead you to an easy way of getting a visa for your trip and it depends on your purpose, budget and timing!