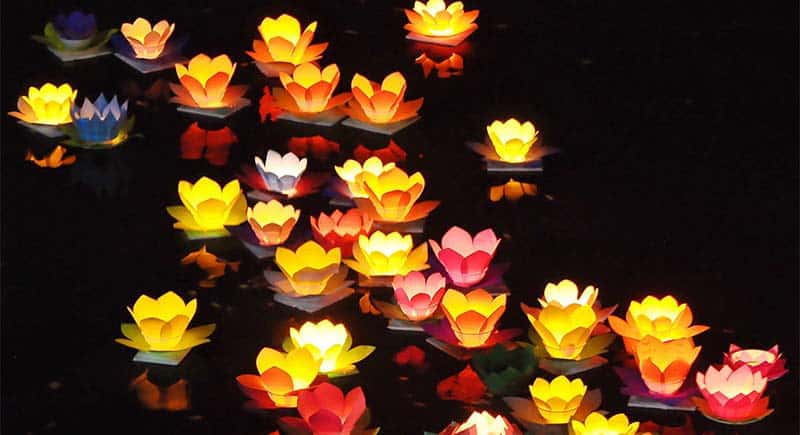 Besides Tet Nguyen Dan (First days of Lunar Year), Tet Nguyen Tieu (first full moon of Lunar Year) also provides a good opportunity for foreign travelers to experience Vietnamese culture thoroughly. Despite being originated from China, this festival has become a popular cultural aspect of Vietnam and plays a significant role in Vietnamese's cultural and religious life. If you want to experience this once-a-year-only festival, it's time for you to travel to Vietnam as it is only 5 days to the festival. And right now, please check your Vietnam visa requirement and how to obtain one if required at https://www.vietnam-visa.com/how-to-apply-vietnam-visa/ to avoid any unexpected entry refusal.
For most of Vietnamese people, the First Full Moon of Lunar year is the most important among all full moons throughout the year. On the 15th day of the first lunar month, people are supposed to go to pagodas and pray for the best things coming to their family members and their beloved friends and relatives. It is not uncommon to see people eating vegan food and drinking plain water on the special day. Peaceful mind and lucks for the coming year are the general purposes.
If you want to experience the atmosphere of this day in Hanoi, you are highly recommended to visit famous pagodas in the city including Phuc Khanh Pagoda in Nga Tu So, Dong Da; Tran Quoc Pagoda on Thanh Nien Street, Truc Bach, Ba Dinh; Ly Quoc Su Pagoda at 50 Ly Quoc Su Street in the Old Quarter, etc.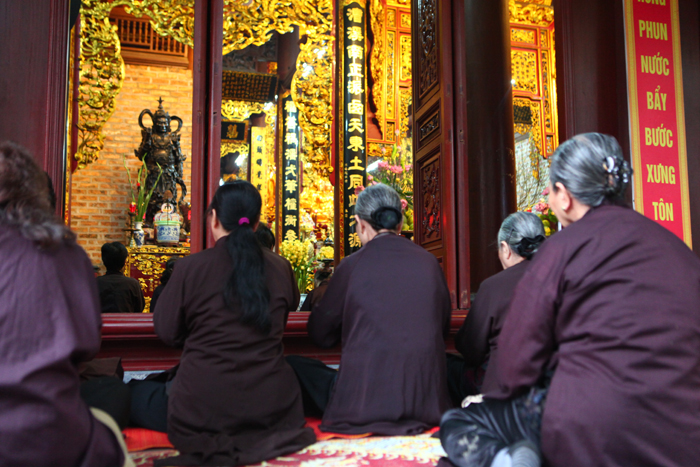 In case you want to experience this day in Central of Vietnam, Hoi An is a place not to be missed. While in Ho Chi Minh City, the Cho Lon in District 5 is the most exciting place to visit during Tet Nguyen Tieu. You may try che troi nuoc, a special kind dessert, the sweet soup with rounded ball made from glutinous rice and sugar sauce, which symbolizes for "Reunion". The Cultural Center of District 5 is often the place where most activities to celebrate Tet Nguyen Tieu take place. By coming over the center from 12th-15th, visitors may get a chance to experience the exciting atmosphere of the Hoa community here. People gather to see the lion-dragon dance show. It is believed the lion-dragon's appearance brings luck, prosperity and success for the New Year. Besides, visitors can enjoy the parades around the streets in District 5 with many people and decorated vehicles, which is somehow like a small street carnival. Please make sure your camera is fully charged so that you can shoot or record any moment you would like. You are surely interested in those activities which you may not find anywhere else at any time else.
Above places are not all for you to experience the First full moon in Vietnam. It must be said that all places across Vietnam are worth a visit for this day.