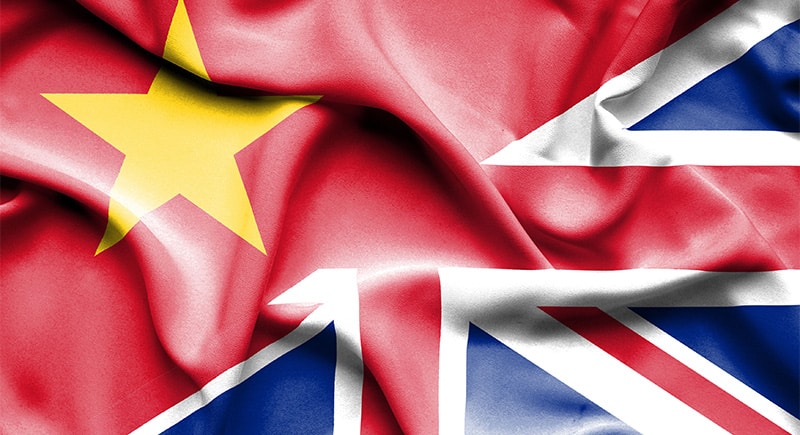 Residents of the United Kingdom (UK) have to apply for a valid visa if they would like to travel to Vietnam. There are, as usual, two ways for getting a visa to Vietnam in the UK, one, reaching Vietnam embassy in London, and two, applying for an effective visa on arrival through a visa service.
Get Vietnam Visa directly at the Embassy:
Issuing unit: Vietnamese Embassy in the UK
Processing time: 3 to 5 working days
Processing fee:50 – 85 USD/person
Additional fee: Postal cost
With Passport requirement
How to get it? You reach this Embassy in person and follow the required procedures.
Get Vietnam Visa on Arrival via visa service:
Issuing unit: Vietnam Immigration Department
Processing time: 2 to 3 working days
Processing fee: 21.25 – 40 USD/person (stamping fee NOT included)
Without Passport requirement
How to get it? You go online at https://www.vietnam-visa.com, fill in the secure form, and just wait until 2-23 days until you receive your Visa Approval Letter, and take this + your passport + 2 photos to Vietnam to get your visa at airport. This seems to be the cheapest and easiest way to get a visa to Vietnam from the UK
Location of Vietnam Embassy (Visa Section) in the UK
How to get there? The Embassy is opposite to Kensington Garden (Hyde Park). The nearest tube station is High Street Kensington, which is about five minutes walking from the Embassy. You just exit the tube station, turn right, go straight for about 300 m, then you will see Victoria Road on your right.
Consulate General of Vietnam in London, UNITED KINGDOM
Address: 12-14 Victoria Rd., London W8-5rd, UK
Phone: (4420) 79371912
Fax: (44020) 7565385
Email: embassy@vietnamembassy.org.uk
Email: consular@vietnamembassy.org.uk
Visa fees and charges
A standard 30-day, single entry visa:
– Processing fee: £38
– Postage administration charge: £8 for return by Special Delivery
– Postage charge for two or three application together: £6 per person
– Postage charge for four to seven: £5 per person
– Postage charge for eight applications up made together: £4 per person
A 30-day, single entry visa in the fast-track service:
– Fee: £55 if collected in person; and £63 if return by post, including Special Delivery
You can send your application by fax two working days in advance and have your visa stamped upon submitting your original passport and visa fee payment (Please note that this fax option is allowed only in the fast-track service).
Short-stay visa (valid for 15 days, single entry):
– Fee: £55
– Granted within one hour if you come in person.
Fees and charges are per individual and applicable to both UK and Ireland and to all applicants who possess valid and separate passports. All payments for fees and charges can be combined into one single form (in cash, postal order or bank draft). Pre-paid envelopes are not accepted.
Please note if your children are also on your passports, they will be exempted. Otherwise, they will need separate visas and will be charged as such. You do not need, however, to file separate application forms for them. (Tips by DirtyQuilmes / Thorn Tree Forum – Lonely Planet)