We choose our destinations for a number of reasons. Maybe we like to learn about new cultures, meet new people, or perhaps we do it for the scenery and food. There is no wrong reason to visit a country, and no matter what lights up your day, you have plenty of destinations to choose from. However, Vietnam will offer you everything from above and more. Here is what you should not miss in Vietnam.
Hoi An Ancient Town
It is located on the banks of Thu Bon River, and it used to be one of the major trading centers in Southeast Asia. Today, it is a combination of houses, warehouses, and temples in various architectural styles. Some of the temples have been turned into hotels, which is fascinating for most people. The nightlife is vibrant. If you have the opportunity, just take a table beside the river, order a beer, and watch people go by. It is fascinating to see all those people in a hurry. It helps you understand the place better.
Halong Bay
You cannot leave Vietnam without visiting Halong Bay. There are about 1,600 islands and islets, and the limestone pillars are quite nature's spectacle. Most of the islands are not touched by man, which makes the place even more intriguing. You can rent a boat and admire the virgin islands. Do not forget to take a look at the erosion features of the pillars, arches, and the caves. The scenery is terrific, and you can end the day with a majestic sunset.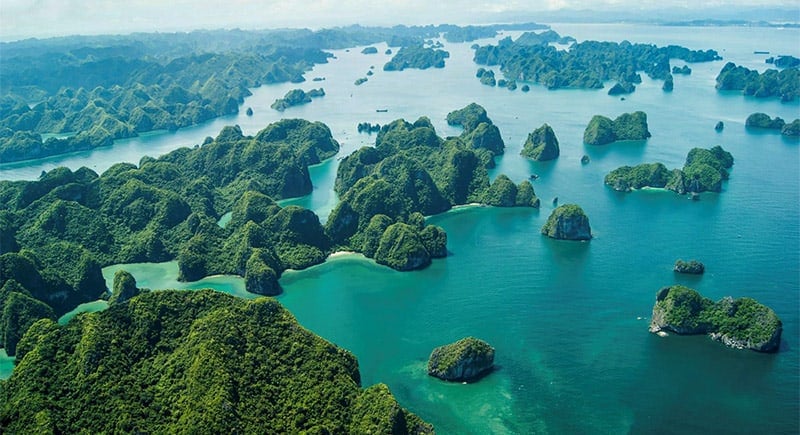 Bai Tu Long Bay
If you are looking for a more specific location in Halong Bay, you can go to Bai Tu Long Bay. Trust me when I say this: you have never seen such a nuance of blue in your life. When you first see it, you have one of those moments in which you are so happy that a tear will run down your cheek. Especially if you see it from a high point. You can also enjoy the place if you go on a cruise. You will not regret it.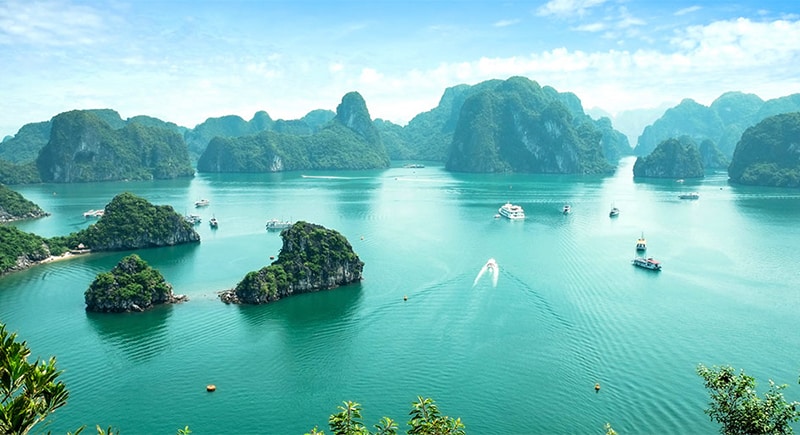 Paradise Cave
After you see this cave, you will realize that every other cave you have seen before is underwhelming, to say the least. It is enormous, filled with stalagmites and stalactites, and very well lit. It has been arranged in such a way that you can walk around comfortably. You need to watch your steps because it can get very slippery in there, but other than that, Paradise Cave is a place worth visiting.
Muong Hoa Valley
You have probably seen pictures of rice fields, and the stair-shaped green land, haven't you? That is precisely the type of scenery you can expect when you visit Muong Hoa Valley. It has a breathtaking view, and chances are you will not want to leave. The best option is to join a trekking tour because that is how you will take full advantage of the place. However, make sure that you go there before the rice harvest, which is usually in late September. After the harvest, Muong Hoa Valley does not look as spectacular as before.
Depending on where you are from, you may qualify for a Vietnam evisa. It is an approval letter that will allow you to enter Vietnam by air only. There, at the immigration office, you will receive your pre-approved visa. It is an easy way to get a visa, and you are no longer required to go to the Vietnamese embassy.