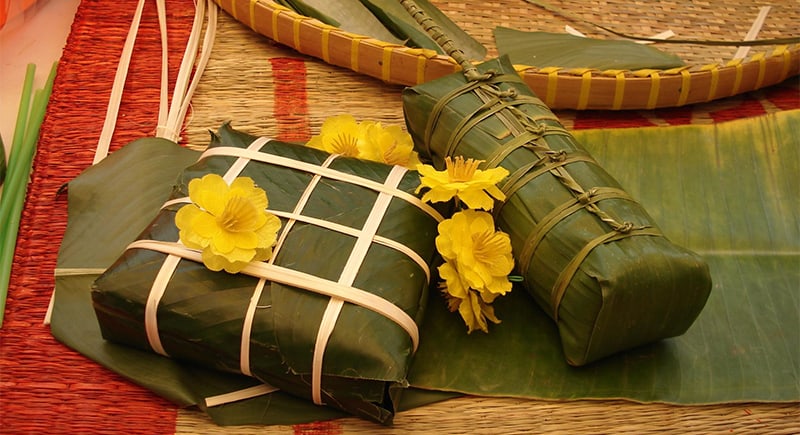 The NationalGraphic – one of the leading travel magazines in the world has just released the list of top ten celebration foods in the world, including Banh Chung and Banh Day of Vietnam thanks to their uniqueness. These two kinds of cakes are often made to celebrate the Tet holiday of Vietnamese.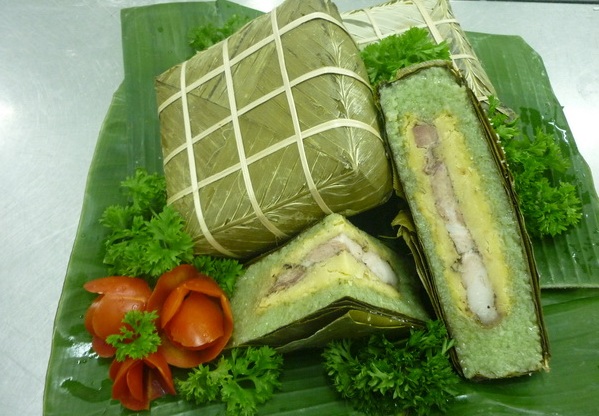 As said by the magazine, celebrating Vietnam's most important holiday requires a hopeful outlook—Tet marks the arrival of spring-and a strong appetite. For Vietnamese, Tet is a time of family reunions and feasts. Roasted watermelon seeds and dried candied fruits are typical small bites, but rolls of sticky rice and meat or bean fillings (wrapped in leaves) are the ultimate Tet food. These banh chung (square packets, which symbolize Earth) and banh day (round packets, which represent sky) are figurative and flavorful foundations of the feast.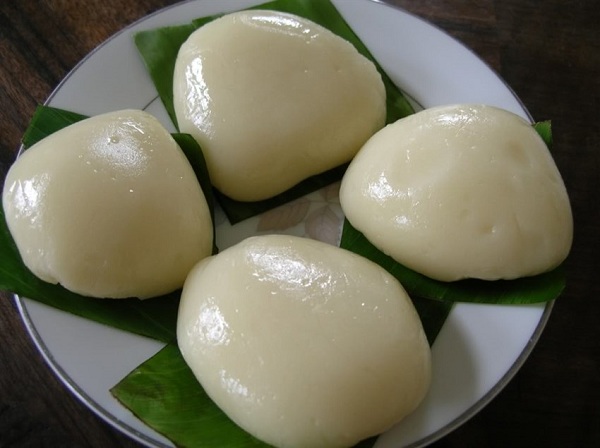 Other names in the list are: Bread of the Dead for Mexico's Day of the Dead, HákarlIceland's Thorrablót (Mid-Winter Festival) in Ireland, Moon Cakes for China's Mid-Autumn Festival, Hamantaschen Jewish Purim, King Cake for Mardi Gras, Besan Burfi for India's Diwali, Kahk for Egyptian Eid al-Fitr, Haggis for Scotland's Burns Night, and Pastelitos del 25 de Mayo for Argentina's May Revolution.
Although you can see many of such cakes during the Tet holiday, but you can still enjoy them all year round. If you are planning a visit to Vietnam, remember to note these cakes in your food list to enjoy in Vietnam. Before you go, please check your Vietnam visa requirement to make sure all things go smooth.