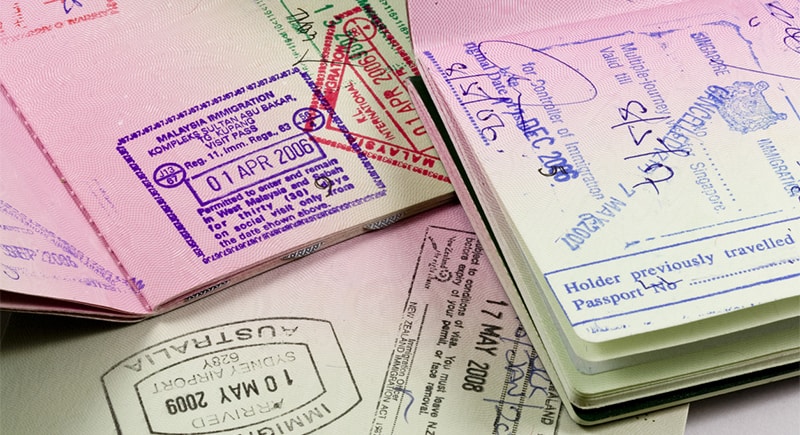 Vietnam tourist visa (short staying time)
This is what you need to enter and stay in Vietnam within a short period! Normally, it is available for one-month single-entry visa (maximum stay in Vietnam for one month). Tourist visa to Vietnam may be extended once for 30 days after your arrival in Vietnam. If you plan to spend more than a month in Vietnam, or if you plan to exit Vietnam and re-enter from other countries, for eg., Cambodia, Laos or China, you will need a three-month multiple-entry visa with approval from local agents.
At the moment, there are 2 options to get a Vietnam tourist visa, namely:
Getting a visa at Vietnam embassy; and
Getting a visa on arrival
► A brief comparison between these two options are well presented here at https://www.vietnam-visa.com/compare-vietnam-visa-on-arrival-and-embassy-visa/.
Vietnam diplomatic and Official Visas
– No fees unless otherwise agreed upon between Vietnam and applicant's country
– On applying for this visa, the applicant must submit an official letter from the concerned agencies of local government, foreign embassies or consulates accredited to the applicant's country, international organizations, or other accredited organizations based in that country
Vietnam Business Visa
Business visas are usually valid for three, allowing multiple entries and the right to work in Vietnam. One-year business visas are also possible with special permission. To get a business visa, you often need a letter from a business sponsor in Vietnam (especially for some required nationalities). Getting a business visa has now become cheap and easy, although prices almost double those of a tourist visa. It is generally easier to apply for a business visa once in Vietnam, after having arrived with a tourist visa.
At the moment, there are also 2 ways to get a Vietnam visa business, like getting a tourist visa for Vietnam.
Vietnam Student visa
A student visa is usually arranged after your arrival. It's acceptable to enter Vietnam on a tourist visa, enroll in a Vietnamese language course and then apply at the immigration department for a change in your visa status. In reality, the easiest way to do this is to contact a travel company and have them help you make the application.
Extended Visa vs. non-extended Visa for Vietnam (In terms of extension times)
If you've got the dollars, they've got the rubber stamp. If you need to stay some more time out of your visa validity, you can get the Immigration Dept extend your visa. Tourist-visa extension costs only around US$10, but it is easier to pay more and sort this out through a travel agency in a more simple way. Getting the stamp you can be a bureaucratic nightmare. The procedure takes two or three days and you can only extend once for 30 days. In theory, you should be able to extend your visa in any provincial capital. In reality, it goes most smoothly in major cities, such as HCMC, Hanoi, Danang and Hue, which cater to mass tourism.
Single Entry Visa vs. Multiple entry (or Re-Entry) Visa (In terms of entry times)
It's possible to visit Cambodia, Laos or any other country from Vietnam and then re- enter Vietnam without having to apply for another visa. However, you must apply for a re-entry visa before you leave Vietnam. If you do not have a re-entry visa, you will have to go through the whole Vietnamese visa procedure again. Re-entry visas are easiest to arrange in Hanoi or Hochiminh City, but you will almost certainly have to ask a travel agent to do the paperwork for you. They charge about US$25 for this service and can complete the procedure in a day or two.
In case you wish to learn more about their differences, click here.
The Vietnam visa policy may be updated from time to time by Vietnam authority. For latest details, you may refer to https://www.vietnam-visa.com/vietnam-visa-policy/ which is updated whenever new news regarding Vietnam visa is issued.