A trip to Ho Chi Minh City is said uncompleted without a visit to Cu Chi Tunnel. Located just about 70 km from the city center, the Tunnel is a perfect destination to know about a glorious page in the Vietnamese history.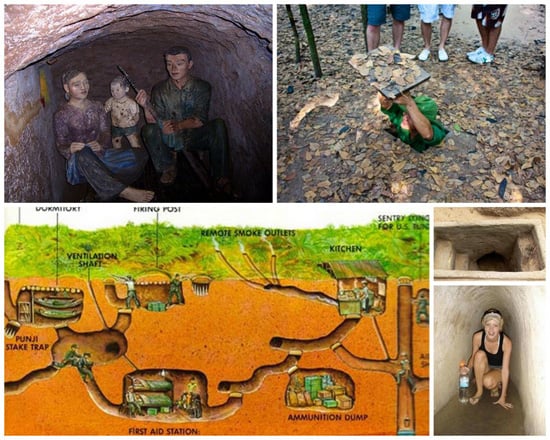 Coming here, you will see a special architecture lying deeply underground with many stratums, nooks and crannies as complex as a cobweb, having spares for living, meeting and fighting with total lengths over 200 km. It is over the imaginativeness of many people.
Thanks to systems of tunnel ways, fortifications, combat trenches, soldiers and people of Cu Chi fought very bravely creating glorious feat of arms. The American invaders first stepped into Cu Chi land, they faced so fierce resistances from tunnels from important and very difficult bases such as "Underground villages", "Dangerous secret zone", "not seeing any VCs but they can appear everywhere"… Cu Chi Tunnels become a historical war hero of Vietnamese People like a 20th century legend and famous land in the world.
Today, there are two ways to reach the Cu Chi Tunnel. You can visit the destination by either bus or speedboat. Many travelers are currently interested in a tour to Cu Chi Tunnel by speedboat since it not only brings them to visit the historical site of Vietnam but also gives them a chance to observe the daily life of Saigoneses along the banks.
Apply for Vietnam visa and visit this place to better understand a page of Vietnam history.