Just mention Jeju to any Korean and it immediately evokes a cheerful response about what a beautiful place it is. This is due in part that it has been featured in many Korean serials, the most popular of which is Dae Jang Geum aka "Jewel in The Palace".
Jeju island, located off the southern tip of the Korean peninsula, is South Korea's largest island. It is a favorite holiday destination popular with honeymooners. Beautiful beaches, lush countryside, spectacular coastlines and scenic hiking trails make this an all-in-one destination that caters to all holiday seekers.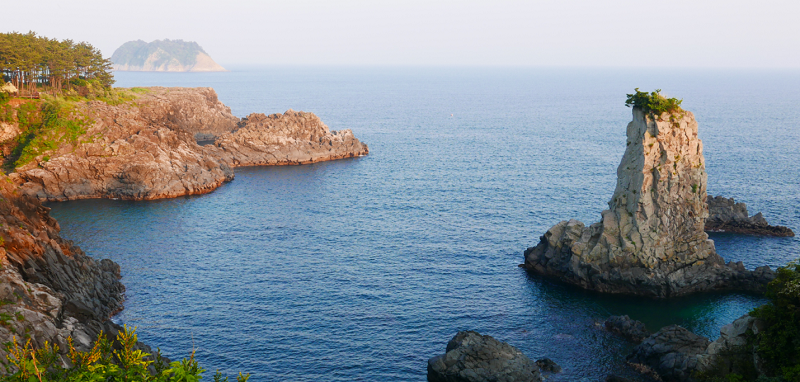 The best time to visit Jeju is during spring and autumn. Summer is hot and winter temperatures falls below 0º Celsius at times. Spring is when you see Cherry blossoms and other flowers in full bloom. This is the best time to enjoy the great outdoors. Autumn is perfect for hiking the Olle trail that loops around the island.
The best way to see Jeju is to rent a car and self-drive. Although there are public buses serving most parts of the island, driving in Jeju is the most convenient as you get to see more in less time. Most rental cars come with an English GPS. Navigating around the island is easy. All you need to do is to key in the telephone numbers of the destination you intend to go. Here's a comprehensive list of GPS telephone numbers for Jeju that will be useful and save you some time.
Places of Interest
Jeju is endowed with natural wonders all within an hour or two by car. In the north there is Yongduam Rock, a rock shaped like a dragon's head.
Situated on the west coast, Hyeopjae Beach is popular during summer for those who want to bask in the calm turquoise sea. Nearby Hallim Park is a great destination for the family. It is a botanical garden, zoo, children's amusement park and cultural experience all wrapped in one.
The southern part of Jeju is where most of the natural wonders are. There are 3 famous waterfalls namely, Jeongbang Falls, Cheonjiyeon Falls and Cheonjeyeon Falls. Also within the southern region is the awe-inspiring Oedolgae Rock and the spectacular Jusangjeolli Cliff, a natural rock formation caused by volcanic activity.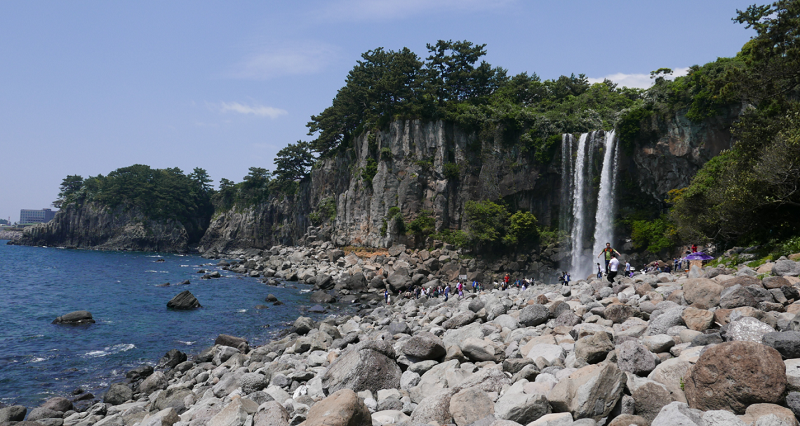 For the fit, try scaling Mt Hallasan, Korea's highest peak at 1,950m in height. There are 5 trails of varying difficulties up the mountain.
A visit to Jeju would not be complete without visiting Udo Island off the eastern coast. It is a popular summer destination because of its many beautiful beaches. You can have a relaxing and fun day by cycling or renting one of the scooters or ATVs to zip you around the small island.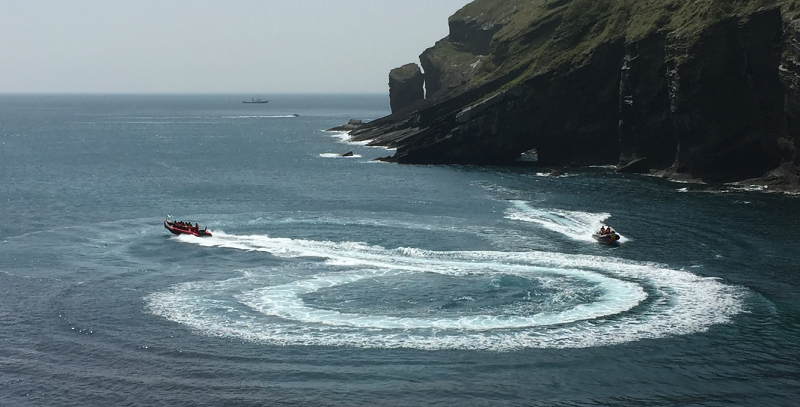 All in all Jeju makes an ideal location for everyone whether you are seeking the great outdoors, adventure thrills, romantic getaways or a family vacation. And the fresh seafood is excellent too.
You can visit Takingflights.com for more interesting travelogues and useful travel tips.