Travelling to the United States is an exciting adventure, part of the bucket lists of many international travelers. This is the country of diversity, of many colors, seasons and time zones. An exciting experience is knocking at your door – there is just one thing to remember – everyone is required to have a legal permit to enter the U.S. for a determined period of time. The most popular nonimmigrant visa categories are the B1 work visa and the B2 tourist visa. However, there is an exception to the general rule – ESTA – an Electronic System for Travel Authorization, which waivers all visa requirements.
This article discusses the different options foreign citizens have when travelling to the USA.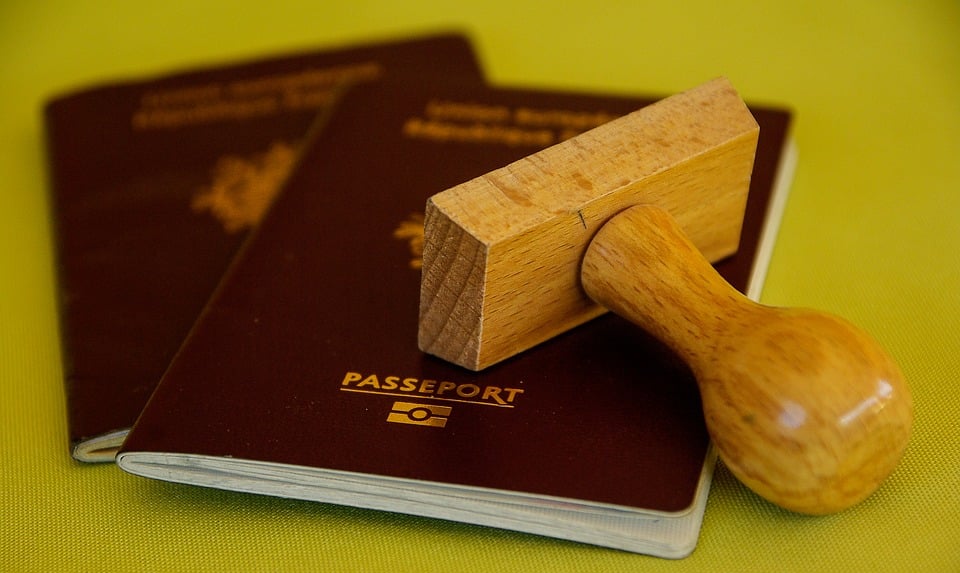 What are B1 and B2 visas?
B1 and B2 are temporary nonimmigrant visas, both issued for either a single entry or multiple ones.
The most important thing to know about B1 and B2 visas is that:
B1 visa is issued only for business purposes
B2 visa is issued only for tourism and leisure purposes
Eligible candidates need to fill out Form DS-160, Nonimmigrant Visa Application and attach a recent photo in color to it. The most important part of the application process is the interview at a local U.S. Embassy or Consulate. The standard wait time for the appointment and the results varies widely, depending on the applicant's country of origin, time of application and visa category.
The validity period for both the B1 work and B2 leisure visas may start from three months for "single entry" visas and go up to ten years for "Multiple entries".
What is ESTA?
ESTA stands for Electronic Travel Authorization under the Visa Waiver Program.
The program includes 38 countries, whose citizens may apply for a visa waiver online and receive an authorization to visit the States in the following 48 to 72 hours.
This is a specially created prescreening process, aiming to speed up and facilitate the entry to the USA of citizens from eligible countries, who also meet the individual eligibility requirements, which are as follows:
Applicants must not suffer from a communicable disease
Applicants must not have criminal record
Applicants must not have had an ESTA application declined
Understandably, the above-mentioned requirements might be subject to reconsideration, depending on the individual applicant case.
What is the difference between ESTA and B1/B2 visas?
ESTA stands for Electronic System for Travel Authorization under the Visa Waiver Program (VWP). It is not a visa, although it is often referred to as one. Citizens of 38 countries may be eligible to apply for an ESTA.
Once the application has been approved, it will grant its holder the right to multiple entries to the States for a period of two years.
Note that there is a restriction per visit, which is 90 consecutive days. In case an ESTA holder overstays his visit, this might have negative consequences in the future.
During the two-year validity period of the ESTA, its holders will not be required to make any more visa nor ESTA applications as there is no restriction to the number of times one can use ESTA to visit the U.S.
A visa is a legal permit to enter the U.S. required of all foreign nationals planning to travel to the States. Aliens who do not have a visa nor any other travel authorization will not be allowed to enter the country upon arrival.
The two most common visa types are:
B1 Work visa
B2 Tourist visa
Both visas are non immigrant and temporary. However, unlike ESTA, these visas do not always grant multiple entries, as depending on the applicant and the reason for travel, single entry visas are very common. What is more, the visa application process in itself is completely different from the ESTA application. The former requires a number of official documentation and supporting evidence, and interview appointment at the local U.S. Embassy or Consulate, a non-refundable interview fee to be paid and application processing time of over two weeks.
ESTA applications, however, have nothing in common with this process.
The online ESTA application takes less than 10 minutes per applicant and a response is received within 72 hours of the application.
For all of the reasons mentioned above, registering for an ESTA is much easier and considerably cheaper, in comparison with a standard visa application.
Citizens of the Visa Waiver countries should apply for an ESTA.
Those who are not part of the VW program may apply for a B1 or a B2 visas.